Ryan Reynolds Says Being A Dad Made Him A Better Person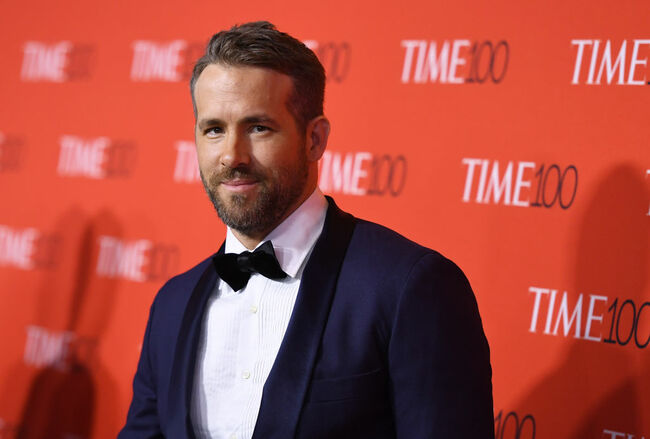 It seems Ryan Reynolds has some issues with being a dad - and its the fact that being a father has made him a better person.
Of course he was just joking during an appearance on The Ellen Show about missing being "horrible" - but he did open up a bit about life as a dad, and it's so cute!
Ryan shares two daughters, James, 4, and Inez, 2, with wife of 6 years, Blake Lively, and he admitted that he really loves being a dad.
Though he loves his life now, that doesn't mean it doesn't come without challenges.
"It's hard. It's always a challenge, with two kids... I think of blinking now like tiny little breaks." He then continued, "But it's a dream... They're the best. They're my buddies. I love it."
The idea of Ryan at home with his two daughters is so cute. And between he and Blake, those kids are definitely going to grow up with the best sense of humor.
Ryan's latest work on Deadpool 2 isn't exactly family-friendly for he and his girls just yet - though they did just do a new PG-13 cut of the movie so some parents can watch it with their older kids.
But he does watch the winter classic Frozen with his girls... like a lot.
"I have seen Frozen with my daughters so, so many times." Ryan said... then joking, "People don't know this, a lot of parents don't know this, but if you actually watch Frozen backwards, it's actually a shot for shot remake of The Exorcist. So that would obviously enrage a lot of parents."
And fun fact - Ryan and Blake's oldest daughter, James, is featured on Taylor Swift's song "Gorgeous".
"It was a voice memo that ended up in a song. It's pretty amazing... My daughter's had a really, really terrible ego problem now after that song came out. She's insufferable."
They're the best. I LOVE dad Ryan!
Get more from Sisanie here!
Photo: Getty Images
Sisanie
Sisanie is co-host of Ryan Seacrest's show On Air With Ryan on KIIS FM Los Angeles' Hit Music radio station from 5am-10am.
Read more