Amazon Plans To Sell and Ship Fresh, Full-Size Christmas Trees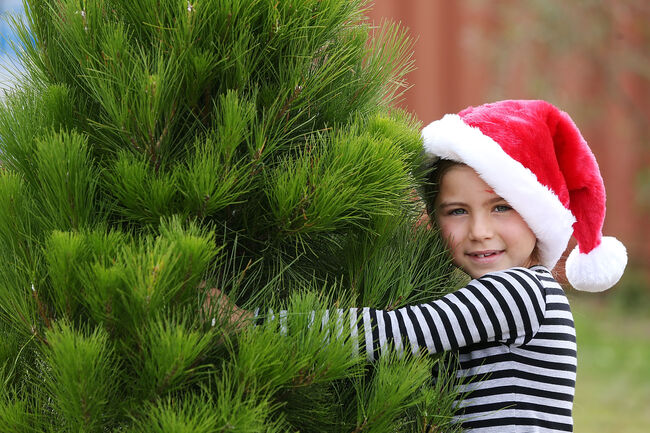 Amazon is making our lives easier by the day, especially when it comes to holiday shopping and other accommodations.
This year, Amazon plans to sell and shop fresh, full-size Christmas trees directly to your doorstep. Sure getting an entire 7-foot Christmas tree delivered to your door sounds concerning, but Amazon says the trees - which include Douglas firs and Norfolk island pines - will be sent within 10 days of being cut down (possibly even sooner), and should survive the shipping just fine. The trees will boxed without water in their usual box!
The tech giant says the trees will go on sale in November! Some users will qualify for free shipping with their Prime accounts. The company will also offer pre-orders so shoppers can choose a delivery date.
Sure, the company has sold Christmas trees in the past, but they only sold ones that were shorter than 3-feet. Here's what the company said: "Given the popularity among customers, we increased the assortment."
According to an Amazon holiday preview book, the prices for the trees will vary. A 7-foot Fraser fir from a North Carolina farm will cost $115; Also listed are a $50 wreath and a $25 red-leafed plant with a decorative candy cane speared into the soil.
Seems like Amazon will continue to shake up our shopping habits! This just might take away from family traditions of going out and picking a tree together. Yet, this is so convenient for many!
How do you guys feel about Amazon offering large Christmas trees? I'd love to hear back from you guys.

Patty Rodriguez
Want to know more about Patty Rodriguez? Get their official bio, social pages, articles and more!
Read more