Louis Tomlinson Makes Surprise Performance at KIIS Jingle Ball
In the wake of French Montana's illness, Louis Tomlinson made a surprise performance at KIIS FM's Jingle Ball 2019 Presented by Capital One in Los Angeles at The Forum on Friday, December 6. The former One Direction member previously took the stage at the Pre-Show Village earlier in the day.
French Montana was scheduled to perform at the sold-out concert prior to being hospitalized. The rapper was released from the hospital earlier this week after weeks in the ICU and placed on month-long bed rest.
"CANT KEEP ME DOWN !! Been workin hard on my new album and I'm so proud to announce it's coming THIS FRIDAY !!!" French wrote on social media on December 3, prior to dropping Montana on Friday, December 6. "The music is keepin my spirit alive 🙏🏼💪🏼 THANK YOU to my fans, love y'all for ridin with me thru this journey."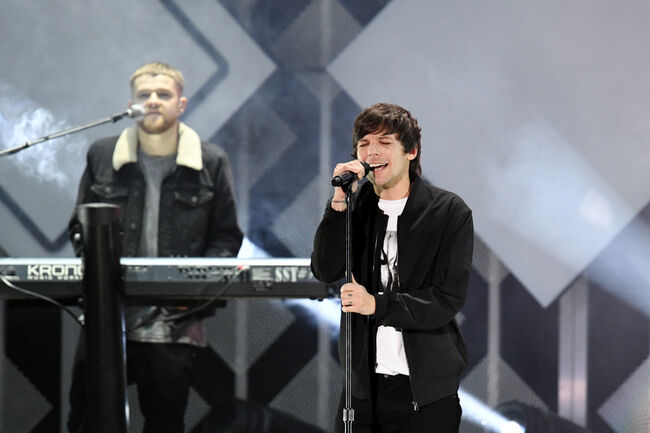 Tomlinson, clad in an easy black jacket and T-shirt, delivered instead an intimate performance of "Little Black Dress," "Don't Let It Break Your Heart," "We Made It" and "Kill My Mind" much to the crowd's excitement.
"This next song is written for my fans about moments just like this," Tomlinson graciously told the crowd ahead of performing "We Made It" off his forthcoming album Walls which drops January 31st.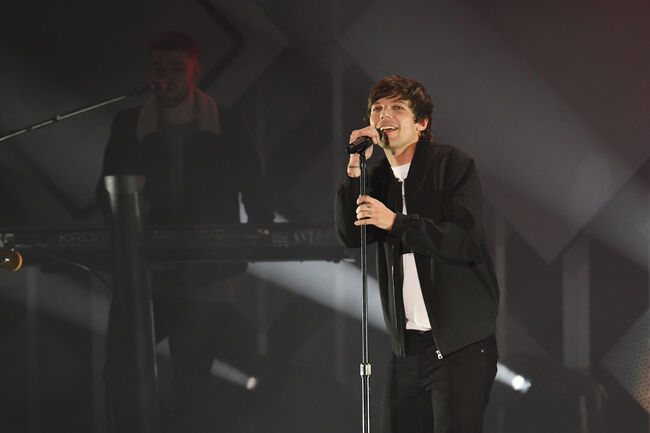 The former 1D member previously told Ryan Seacrest that because of his perfectionist mentality, Walls took a bit longer than anticipated.
"It was a very different writing experience with One Direction because the songs naturally would have to be relatable to each of us in the band so they'd be less personal," he told Seacrest in October. "I think it would be OK to be less precious about them, but I think going out on your own, naturally, you want to be seen in the right light, making the right music that you want to make."
"I'm really excited about it," Tomlinson, who will be touring the album, concluded at the time. "I've been working on this album for awhile now. I'm trying to perfect the sound that I'm going to be proud of. … I'd say there's light and shade. There's different moments in it. … In general, I'm just really exited to get out there because I know my fans have been really good to me, really patient."
See more of Louis at KIIS FM's Jingle Ball below:

102.7 KIIS FM's Jingle Ball
See the best moments from 102.7 KIIS FM's Jingle Ball Presented by Capital One held on December 6, 2019 at The Forum!