We Need To Discuss The Jordyn Woods Red Table Talk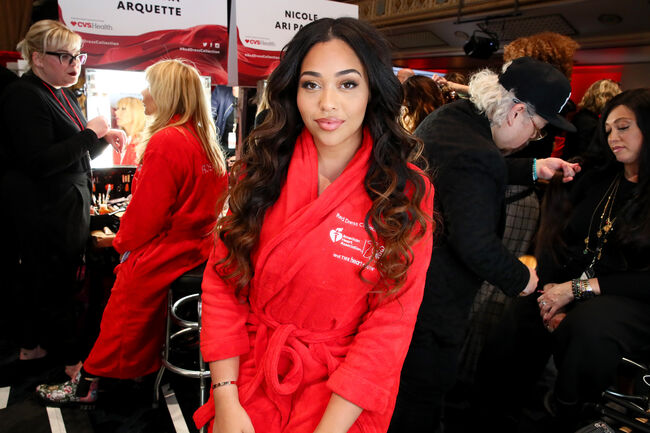 Image: Getty
Jordyn sat down with Jada Pinkett Smith at the Red Table Talk and the first thing I found interesting was how close these families ALL were.
Jordyn's late father John Woods was a sound engineer for The Fresh Prince where he met Will Smith. So, Jordyn and Jaden Smith have basically been BFF since they were babies!
Jaden introduced Jordyn to Kylie and the 3 of their families have been BFFs ever since. Here are some of the other key takeaways...
Jordyn did go to the party at Tristan's house
She did not give Tristan a lap dance, but she was seated next to him with her legs dangling over the bottom of his legs
She was drunk, not blacked out though. She said Tristan kissed her as she was leaving the house
She said she never slept with Tristan
Jordyn has been in touch with Kylie. She told her she was doing the interview and told Khole she's willing to do whatever she needs for peace of mind. She even offered to do a lie detector test
She stressed that this was not a publicity stunt. She is speaking out because the safety of her loved ones is in jeopardy
If you haven't seen the interview check it out below...

Tanya Rad
Tanya Rad is co-host on Ryan Seacrest's morning show On Air With Ryan on 102.7 KIIS FM Los Angeles' Hit Music radio Station from 5am-10am.
Read more