I Am On Engagement Ring Watch With Emma Stone & Boyfriend Dave McCary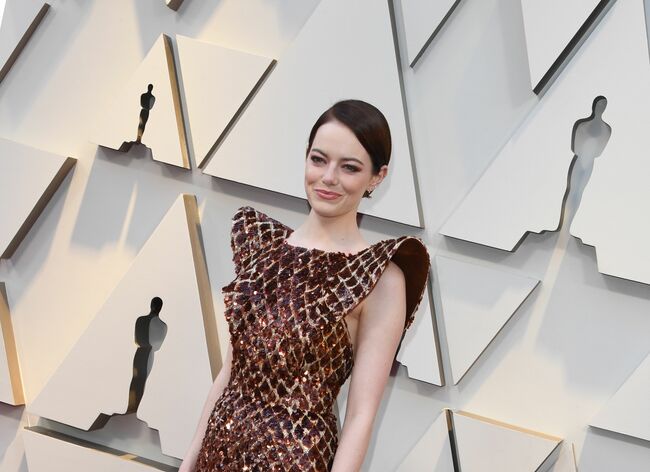 Image: Getty
Can we talk about Emma stone for a minute? She's dating Dave McCary, who's a 33-year-old SNL segment director. They actually met in 2016 when Emma hosted SNL. Also I have to add, Dave is from San Diego, so I kinda love him already.
These two were first spotted out together leaving his movie premiere in June 2017. Then in January 2019 the two were spotted court side at the a Clippers game. There wasn't any PDA, but they are still super cute!
Cut to Oscars this past Sunday. They didn't walk the carpet together, but he was sitting next to her during the show! People are saying we should be on engagement watch for these two. But, like we don't even have a ship name for them. We have nothing!
Also, I love his Insta. He has a presence but like no selfies or weird things. So, Emma this guy is a major YES for me. So, here's my question...how have these two been dating for possibly years and we like have no details, no nothing? Yet, I know exactly what Nick and Priyanka did over the weekend.

Tanya Rad
Tanya Rad is co-host on Ryan Seacrest's morning show On Air With Ryan on 102.7 KIIS FM Los Angeles' Hit Music radio Station from 5am-10am.
Read more