Lady Gaga Is Proof You Can Move On From Failed Love & Find Your Person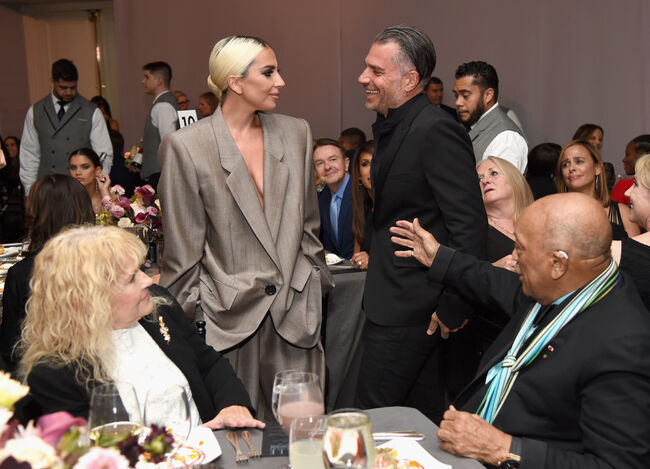 (Image: Getty)
Rumors have been circulating forever that Lady Gaga was engaged to boyfriend Christian Carino. Well, she's finally confirm that the rumors are in fact true!
While at Elle's 25th Annual Women in Hollywood Celebration at Four Seasons Hotel Los Angeles she thanked her "fiancé Christian" during a speech! SOOO cuteee!
The two have been dating as far as we are aware since February 2017, when she confirmed it after headlining the 2017 Super Bowl halftime show.
Let's not forget she was previously engaged to Taylor Kinney and was in a five year relationship with him. If you watched her documentary Gaga: Five Foot Two she addressed moving on from that love. She got really raw and honest - letting us she her pain from that failed relationship.
In the film Gaga said:
I'm just at a different time in my life now, where I just feel like my threshold for bulls--t with men is, just—I don't have one anymore. I don't know if it's cause I'm 30, and I feel better than ever, you know? All my insecurities are gone. I don't feel insecure about who I am as a woman. I'm not embarrassed or ashamed of what I have."
She's seriously proof you can move on and find your person. I'm so happy for her!

Tanya Rad
Tanya Rad is co-host on Ryan Seacrest's morning show On Air With Ryan on 102.7 KIIS FM Los Angeles' Hit Music radio Station from 5am-10am.
Read more