Diego Luna Jokes Novela Experience Prepared Him for 'Rogue One' Series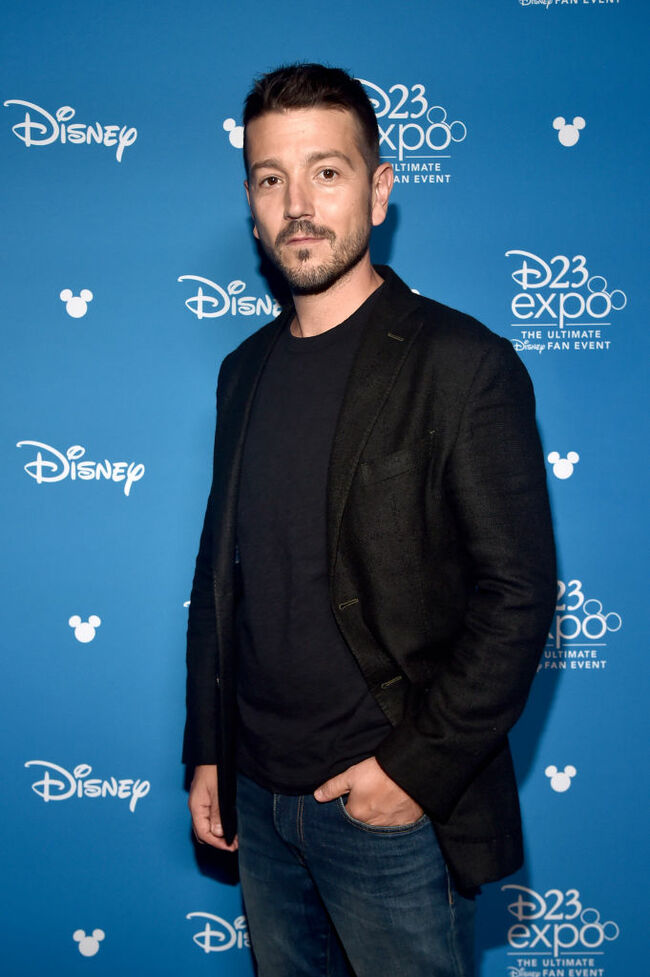 Profound actor, Diego Luna is bringing his telenovela drama experience to the world of Star Wars!
The Rogue One actor was announced to continue his Star Wars journey in a new spinoff series that will come exclusively to Disney +. The series will focus on his Rogue One character -- Cassian Andor -- and his droid friend K-2SO!
During Disney's D23 Expo, which took place last week, the actor was announced as the main actor in the project -- which is currently in the early stages of production. The storyline will serve as a prequel to the 2016 film, which concludes with Cassian Andor's death.
The famous actor from Mexico expressed his joy for having the opportunity to return to the role. He told the excited audience: "It's been a really hard three years, to be honest. I've been waiting for the call. Going back home, facing the idea of my character being gone. My kids won't look me in the eye, sadly. But we're here, and we're going to look younger, which is amazing." (See video below).
When his on-stage co-star -- the voice of K-2SO, Alan Tudyk-- asked what he will bring to the show, Luna didn't disappoint. "Yes, we will have a telenovela moment. You can cry when I tell you, 'Te extraño K-2,'" he whispered in a deep voice, as if trying to imitate a valiant leading man.
So yes, we'll see the sexy Mexican actor bring his telenovela experience to Star Wars!
No release date has been announced for the still untitled show, but it will debut exclusively on Disney+.
Watch the panel with Alan Tudyk and Diego Luna below"
We can't wait to see Diego Luna take on this role!
PHOTOS: Getty Images

Patty Rodriguez
Want to know more about Patty Rodriguez? Get their official bio, social pages, articles and more!
Read more