Starbucks Will Stop Selling Newspapers
Starbucks has announced that they will stop selling newspapers nationwide to declutter their stores and remove products customers aren't buying.
Starting September, the coffee chain will begin removing newspapers and kiosks for grab-and-go snacks and bags of whole-bean coffee. These new changes will take place in Starbucks' 8,600 company-owned stores in the United States. Again, this is just in the United States.
CNN Business reports that a Starbucks spokesperson said: "We are always looking at what we offer our customers in our stores and making adjustments to our portfolio based on changing customer behavior."
The New York Times was one of the newspaper publications sold at Starbucks stores. The NYT said they are disappointed by the decision, but they believe Starbucks customers who really want to read the newspaper will find it somewhere else.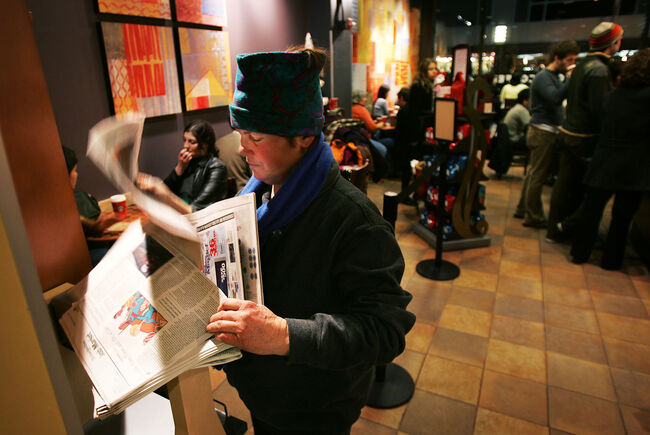 In a statement to CNN Business, The New York Times said: "We're confident that given our wide retail distribution, readers will have no trouble finding The New York Times for sale at nearby outlets."
What do you think of this decision? Leave your thoughts and comments.
PHOTOS: Getty Images

Patty Rodriguez
Want to know more about Patty Rodriguez? Get their official bio, social pages, articles and more!
Read more