A Jenni Rivera Biopic Is In the Works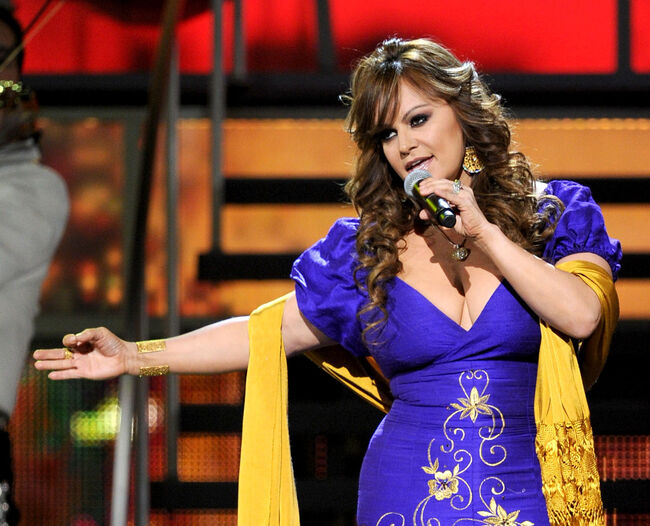 The life of legendary Mexican American singer Jenni Rivera is officially being turned into a feature film.
Her life story has been adapted into television series twice already! According to Billboard, the rights to tell the story of Rivera's life were secured from Jenni Rivera Enterprises by Javier Chapa and Simon Wise of Mucho Mas Media and by Donald De Line. Both companies will produce the film, with a script to be written by Kate Lanier (What's Love Got To Do With It). 
Billboard also noted that the film will not only celebrate Jenni's life but also how much she inspired people and kids from all walks of life. The film will be mostly in English -- with Spanish used when necessary -- and will be aimed at a broad audience. 
"My sister dreamt of a biopic of her life for many years, we are thrilled it will come to fruition," said Rosie Rivera, Jenni's sister, and the person who now leads Jenni Rivera Enterprises.
Talks of the possibility of a Jenni Rivera biopic have been going on almost since she died in 2012 in a plane crash at age 43. Billboard also reminds fans that at the time of her death, she was on the verge of mainstream celebrity status, following a successful reality show on cable network Mun2 and a newly-signed deal to star on a TV series on a major English-language television network.
The project was negotiated between Anjelica Cohn on behalf of Jenni Rivera Enterprises, her family and the producers. Lanier is represented by Bob Hohman of The Gersh Agency.
No information on a release date has been announced. Who's excited? This is amazing to keep her legacy alive!
PHOTOS: Getty Images

Patty Rodriguez
Want to know more about Patty Rodriguez? Get their official bio, social pages, articles and more!
Read more