These 10 Cities Have the Most Fast-Food Restaurants (STUDY)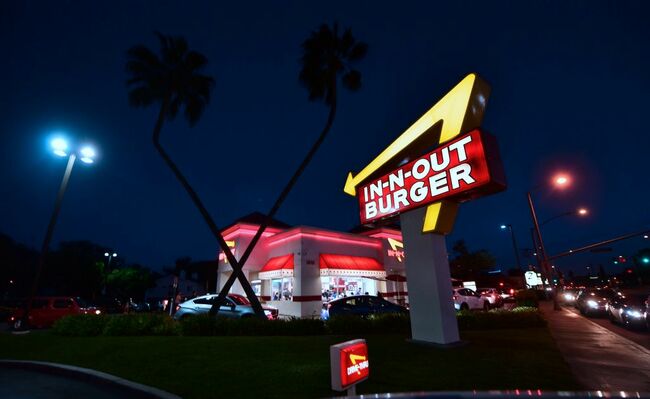 A list published by ApartmentGuide has ranked locations (cities and towns) based on the number of the most popular chain restaurants compared to the population. The study found the locations with the most fast-food chains based on the population.
The fast-food chains that were considered in this study are: In-N-Out, Chick-fil-A, Hardee's, Burger King, McDonald's, Pizza Hut, KFC, Subway, Taco Bell and Wendy's!
Based on the study (remember the equation restaurants + populations = rank) here are the top 10 cities with the most fast-food restaurants:
Orlando, Florida (1 restaurant per 1,058 people)
Miami, Florida (1 per 1,457)
Cincinnati, Ohio (1 per 1,522)
St. Louis, Missouri (1 per 1,794)
Las Vegas, Nevada (1,813)
Cleveland, Ohio (1 per 1,899)
Pittsburgh, Pennsylvania (1 per 1,926)
Tampa, Florida (1 per 1,927)
Atlanta, Georgia (1 per 2,096)
Fort Wayne, Indiana (1 per 2,417)
Wondering why there aren't any major metropolitan cities on this list? Well, according to ApartmentGuide, the list ranks per capita, instead of just how many fast food restaurants there are, major cities with denser populations have a hard time creeping up the list. New York City, Los Angeles, Boston and Chicago didn't even make the Top 50.
This story was originally published by Taste of Home.
PHOTOS: Getty Images

Patty Rodriguez
Want to know more about Patty Rodriguez? Get their official bio, social pages, articles and more!
Read more