Michelle Obama's Memoir "Becoming" Sells 10 million Copies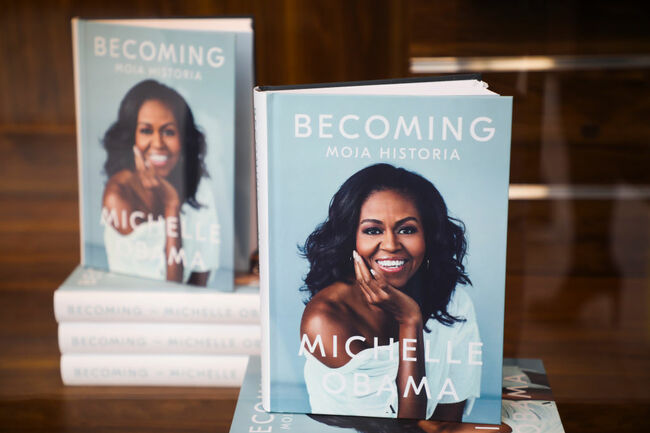 Michelle Obama's autobiography, "Becoming", is on track to become the most successful memoir in modern publishing history, selling more than 10 million copies to date.
Penguin Random House, revealed that the book has just surpassed 10 million copies sold. And those stats only include the company's English, Spanish and German-language territories.
"I'm not aware, in my personal experience with Penguin Random House, that we ever sold 10 million units of a memoir," chief executive Markus Dohle told The Wall Street Journal on Tuesday.
CBS also reported that "Becoming" is on pace to become one of the best-selling memoirs of all time. David Drake, executive vice president and publisher of Crown Publishing also told CBS that "Becoming" topped bestseller lists and has sold more than 6.2 million units across print, digital, and audio formats in the U.S. and Canada alone since its publication in November.
This is a big triumph for Michelle Obama! She went on a "Becoming" book tour in which she sold out for every stop. Congratulations on the success of your memoir, Michelle Obama!
PHOTOS: Getty Images
Get More From Patty Here!

Patty Rodriguez
Want to know more about Patty Rodriguez? Get their official bio, social pages, articles and more!
Read more