Upcoming Samsung Galaxy S10 Can Wirelessly Charge Other Phones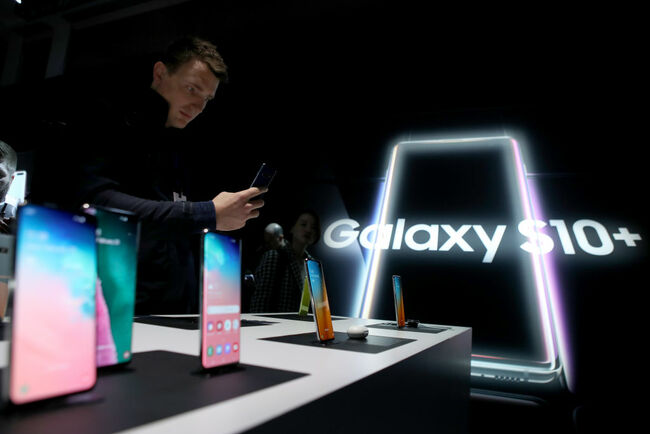 Every year, the smart phone industry introduces a new feature that most can consider "game changers".
This year SAMSUNG/Galaxy has out-done itself with a brand new feature that will blow your mind...they call it "Wireless PowerShare". Wireless PowerShare is the Galaxy S10's marquee feature that allows S10 owner's to share their battery power with compatible devices (glass back phones).
It seems Samsung has beaten Apple to the punch here. Regardless, the feature relies on the S10's large battery to charge other devices. So next time you and your friends are out and about, and a friend's phone is running low on juice, you can just swipe down into the settings, enable Wireless PowerShare, and voilà!...you're the hero in your friend group.
The new feature should be compatible with all phones that charge via the Qi standard...so yes...even iPhones.
S10 owner will no be able to use the phone while it power shares, since the phone needs to be face down for this to work. Wondering about speed? Wireless charging is slower than plugged in, but a cool feature nonetheless.
Check out PCWorld's hands-on video showing the new feature:
Samsung's new Wireless PowerShare isn't the first mobile device with the feature — the Huawei Mate 20 Pro beat it to it by a few months, but still a pretty neat feature to have at the palm of your hands...literally.
The Galaxy S10 release date is Friday March 8th!
Video Courtesy of PCWorld
Photos: Getty Images

Patty Rodriguez
Want to know more about Patty Rodriguez? Get their official bio, social pages, articles and more!
Read more