Yalitza Aparicio Has An Inspiring Challenge For Herself in Hollywood
Mexican actress, Yalitza Aparacio has found a tremendous amount of success with her debut role as Cleo in the film, Roma. The Netflix film completely changed her life, but she isn't going to stop there.
The Tlaxiaco, Oaxaca native has set a new goal in her life..... he wants to continue learning about the film industry. During an interview, the 25-year-old revealed she wants to continue learning about the film industry so that she can place herself at the "mecca of film."
Here is what she Aparicio said (translated):
"In regards to not continuing (acting) which I was asked directly, I said, 'yes' I would like to continue. In fact, I had mentioned that one of my first resolutions is to learn English. I don't know if that means here in Hollywood. As you may have realized, even though it is a Mexican film, it has had great importance, and there may be many other Mexican films that can reach the same stature,"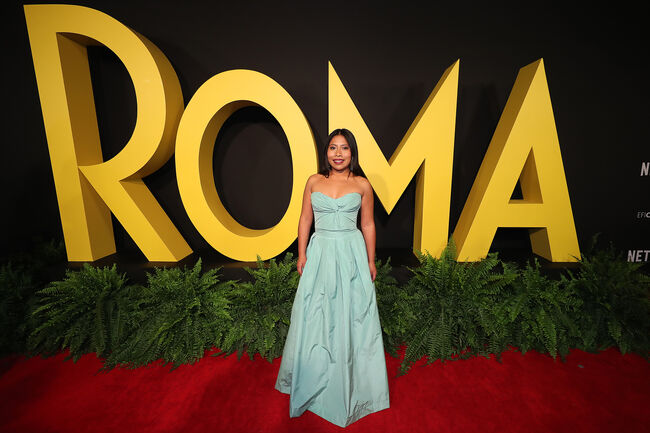 ONE film launched her to a position where many wish to be. She is this award season's breakout star!
She is in nominated for an Oscar Award for Best Actress which will be announced this Sunday, February 24th. After receiving many nominations, she can't help but praise the director of the film, Roma.
"He is a great director, and best of all, he teaches you to fight for more things, to not be a conformist, and personally he helped me to trust myself and realize that I could do things I had never thought possible."
Aparicio's life certainly resembles a Cinderella story. We are all rooting for you and can't wait to see you ROCK this challenge!
Photos: Getty Images

Patty Rodriguez
Want to know more about Patty Rodriguez? Get their official bio, social pages, articles and more!
Read more