Gina Rodriguez Will Star In Her First Action Film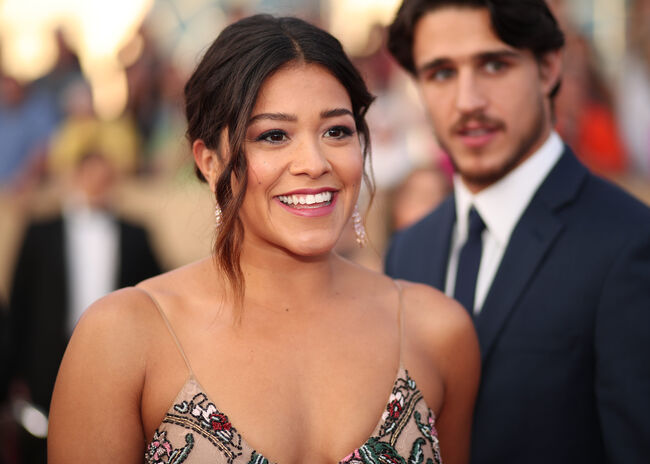 Gina Rodriguez, the beloved Jane the Virgin actress, is returning to the big screen with her first ever action film.
The film titled Miss Bala, is a remake of a 2011 film in which Rodriguez's character travels to Tijuana after the death of her parents. There, she's forced to work for a crime boss after witnessing a murder. Without giving away too much, the crime boss also kidnaps her best friend. so her character has to figure out how to save herself and her best friend friend. Sounds cool huh?
Gina Rodriguez came to the forefront as a Latina actress with her hit show Jane the Virgin, and since has been fighting for inclusivity [really, for as long as I can remember she has been]. Here's what she said in an interview with EW (Entertainment Weekly):
"I had been dying to do action for so long, and it's very difficult because people of color don't have as many opportunities. That's just a reality, and that's okay. That has been a reality of mine for many, many, many years. Sony made a big-budget action film (referring to Miss Bala) with a 95 percent Latinx cast and 95 percent Latinx production crew. It's revolutionary. It's just really great to live in these spaces that for so long I didn't have the opportunity to."
In her EW interview, Rodriguez goes on to explain how her character in the film, Gloria, really relates to her as a person:
"[Gloria is] someone that's actively trying to save herself and her family. I think that's really amazing because a lot of the women in my life, they actively work toward keeping their families safe, and they actively try to fix situations. There's no woman I know in my life that just sits back. Women aren't necessarily always portrayed as proactively trying to save ourselves in action films. It's very empowering to see those stories because I know that's what the women in my life do."
Ultimately, Gina Rodriguez is excited to star in this action film because it is taking "inclusivity" to the next level:
"The opportunity to make this with my fellow Latinos and Latinas was next-level. I'm like, 'They're going to let us do this?! They're going to let us be in front of and behind the camera and they're going to give us money to make this?!' This is inclusivity. This is what I'm talking about."
This is a big deal! For a Hollywood film to have a 95% Latinx cast, and a 95% Latinx crew is (like Gina said) inclusivity! Congratulations to the cast and crew of Miss Bala. I'm excited for you all and excited for the future of Latinxs in the entertainment industry!
Watch the trailer for Miss Bala below:

Patty Rodriguez
Want to know more about Patty Rodriguez? Get their official bio, social pages, articles and more!
Read more