Taco Bell Has Been Voted 'Best Mexican Restaurant In The Country'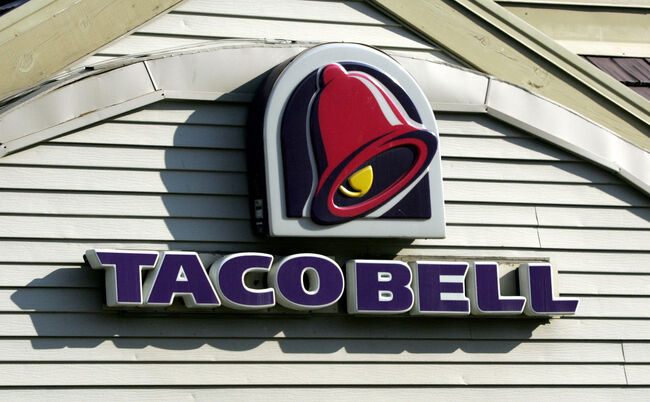 Apparently, when it comes to going out for a night of Mexican food, Americans chose Taco Bell as their number one choice. A poll has found that Taco Bell has been voted the Best Mexican Restaurant in the United States.
A new Harris Poll survey - with over 77,000 participants over the age of 14 - found that Taco Bell prevails over any other Mexican food restaurant. The survey takes into account familiarity of the restaurant, quality of the food, and future consideration for coming back and eating there again.
That means Taco Bell beat out Chipotle, Chevy's, Taco John's and Moe's for his year's honor. Can you say "Yo quiero Taco Bell"?
If you're wondering how and why Taco Bell is prevailed over any other Mexican restaurant, well here is what has been considered:
The after-hours crowd: People who come in with the late-night munchies.
Growing popularity through creative ads: i.e. their Nacho Fries conspiracy trailers.
A strong social media presence.
JOSH DUHAMEL FOR SURE!
Accessibility: Taco Bell has over 7,000 locations.
Social media reacted to the taco giant being named Best Mexican Restaurant in the country. Check out these hilarious tweets:
If you're interested more of the Harris Poll, click here.
How do you guys feel about Taco Bell being voted the Best Mexican Restaurant in the country? Don't get me wrong, I love me some Taco Bell, but it's not the best! I do miss the cute little chihuahua saying "yo quiero Taco Bell"!

Patty Rodriguez
Want to know more about Patty Rodriguez? Get their official bio, social pages, articles and more!
Read more