Guy Fieri Is Getting A Star On the Hollywood Walk of Fame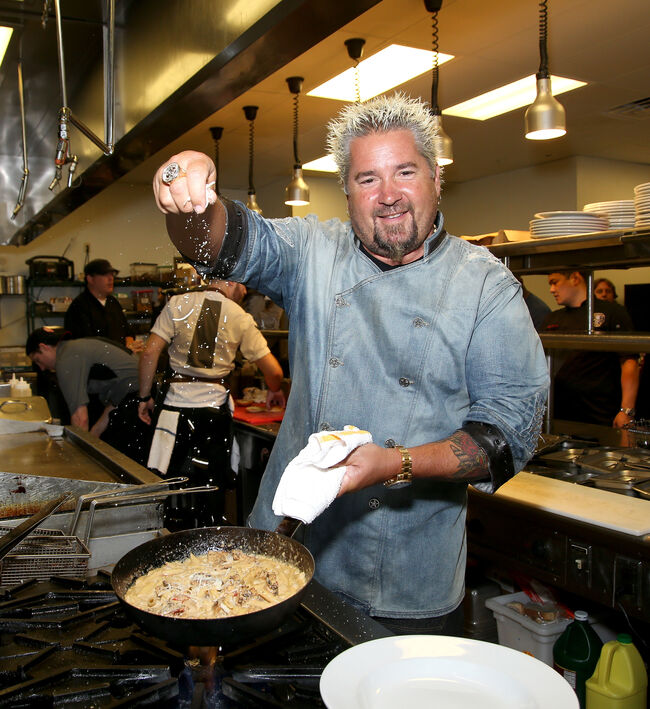 Receiving a star on the world-renowned Hollywood Walk of Fame is a big deal. Many, many stars have earned their plaque on the walkway, and new to the list is celebrity chef, Guy Fieri.
Guy is one of a handful of celebrities that will be honored in the Hollywood Chamber of Commerce's Walk of Fame Class of 2019.
You don't have to be just a singer or actor to make your way into the prestigious club. The 50-year-old celebrity chef will be inducted in the category of television. A very warm congratulations to the master chef!
Guy Fieri is known for starring in many of the Food Network's top-rated shows, including "Diners, Drive-Ins and Dive", "Guy's Big Project", "Guy's Ranch Kitchen", "Guy's Family Road Trip", and "Guy's Grocery Games".
Aside from being a popular TV personality, the father of 2 proudly has 63 restaurants across the world...including cruise ships! Now you see why he deserves a star on the Walk of Fam?
More recently, he teamed up with the Salvation Army in October of 2017 to cook for thousands of people who were evacuated from their homes during the California Wild Fires.
His signature spikey hair, sunglasses and goatee have even made him a fan-favorite Halloween costume, whichhe thinks is funny.
According to Variety magazine, who reported the news of his star, a date for his ceremony has not yet been set.
Other celebrities in the Walk of Fame Class of 2019 include Robert De Niro, Daniel Craig, Anne Hathaway, Tyler Perry, P!nk, and Lupita Nyong'o among others!
Congratulations to everyone nominated!

Patty Rodriguez
Want to know more about Patty Rodriguez? Get their official bio, social pages, articles and more!
Read more