Chipotle Adds Milkshakes and Nachos To Their Menu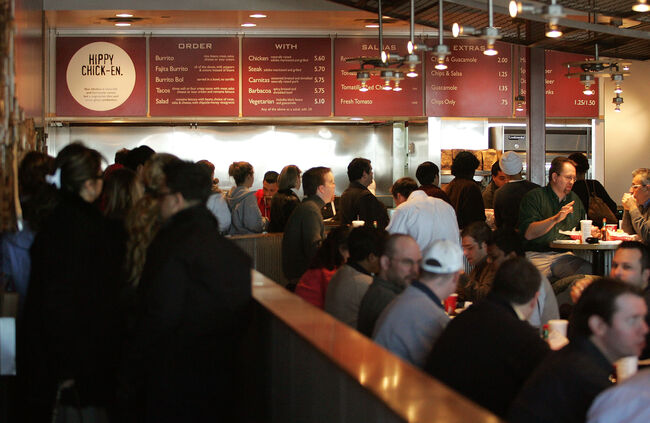 Chipotle Mexican Grill is stepping up to the plate...or bowl...with its five new menu items, which the burrito giant has rolled out at its New York City test kitchen.
Chipotle Mexican Grill is branching out beyond its traditional burritos, bowls and tacos menu with quesadillas, nachos, Mexican chocolate milkshakes, avocado tostadas, and a salad with avocado- citrus dressing.
Chef Chad Brauze of Chipotle's testing kitchen explains the trendy menu additions: "We wanted something snacky."
This is a particularly smart move on Chipotle's end, as more snack items means more potential spending on additional items at off-peak hours. Customers who aren't necessarily in the mood for a giant burrito can still go to Chipotle for some chips and a side salad, or if they do come in with a giant appetite, they can order more than just a burrito or tacos.
Now as for the major change...the addition of milkshakes is a leap forward for Chipotle and makes them more competitive. Most if not all other fast-food chains offer dessert options.
Chipotle also announced another new offering last month: drive-thru windows, which are now open at several locations across the country.

Patty Rodriguez
Want to know more about Patty Rodriguez? Get their official bio, social pages, articles and more!
Read more