Calorie Counts Are Now Required On Menus Nationwide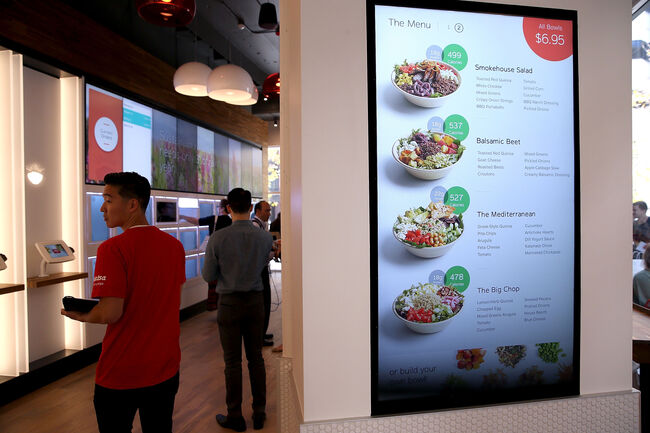 Next time you walk into your favorite fast-food restaurant, you might be changing your mind on your regular choice. Well, that is because all food chains and other establishments (yes, including coffee shops)with more than 20 locations selling prepared food are now required to post calorie counts.
This mandatory change goes into effect this week (Tuesday)at all restaurant chains, grocers and other prepared food stores.
By the way, this will also include alcoholic beverages!
The Food and Drug Administration will be monitoring these changes. FDA Commissioner Scott Gottlieb said in a statement that "surveys show consumers overwhelmingly want this information. And many use it to improve their diets and health."
While this change may come as a surprise to many, this isn't completely new. Many large chains like Starbucks, McDonalds and Panera Bread have already made this change. Gottlieb also pointed out that about 40 percent of all Americans are obese, which can lead to a number of other health problems, including heart disease, diabetes and some types of cancer, but requiring restaurants to display calorie count will hopefully help combat the problem.
This will really help make healthier choices, because I know that when I go out to eat...I don't ever check the calories.
Tell me what you guys think? Is this a good move to help us make more nutritious choices?

Patty Rodriguez
Want to know more about Patty Rodriguez? Get their official bio, social pages, articles and more!
Read more