Camila Cabello Celebrates the Release of 'Romance' at KIIS Jingle Ball
Camila Cabello took the stage for the first time since releasing her sophomore album Romance at KIIS FM's Jingle Ball 2019 Presented by Capital One in Los Angeles at The Forum on Friday, December 6.
The Grammy-nominated songstress celebrated the arrival of the sultry, love story-filled candid album onstage clad in a red romantic corseted ensemble with sweet sleeves, a red choker and red over-the-knee boots that defined passion.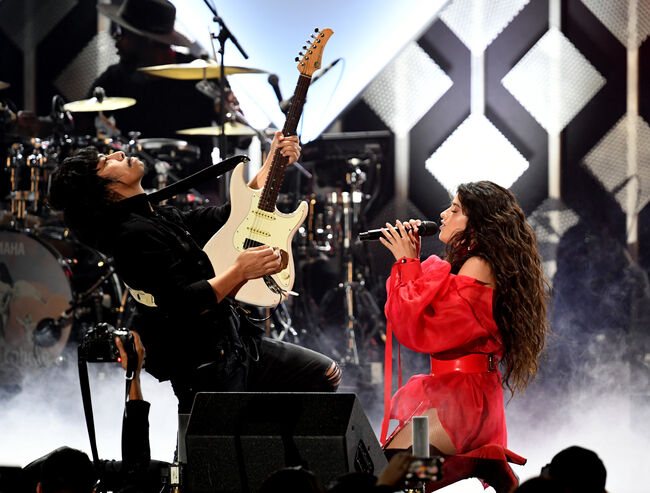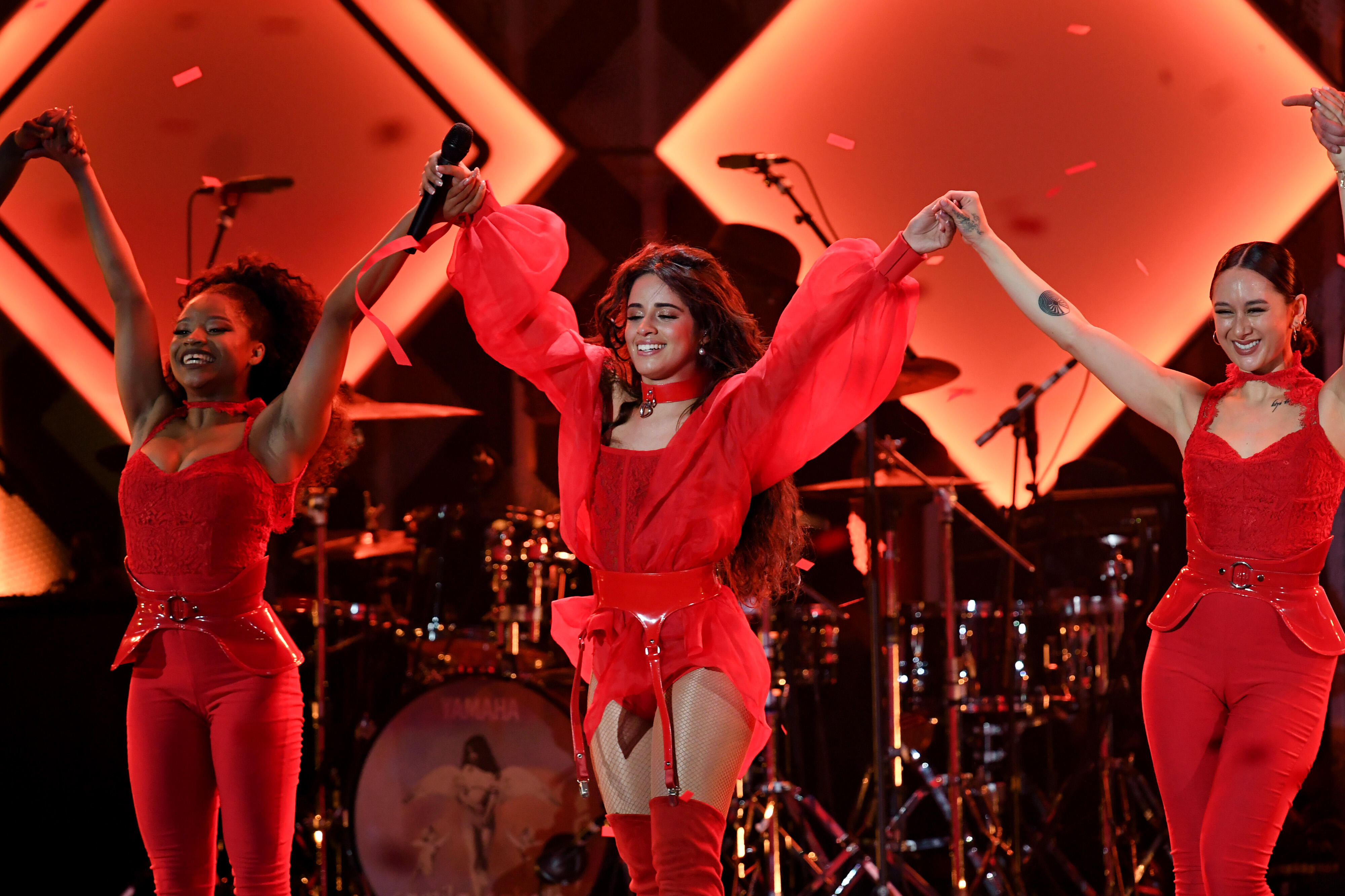 The Cuban-American pop queen performed a medley of hits including "Never Be the Same," "Living Proof," "Shameless," "Liar," boyfriend Shawn Mendes collab "Señorita" and "Havana."
"So for about a year of my life I dedicated it to writing an album called Romance," Camila told the sold-out crowd between songs. "You can guess what happened in my life there?" she added, hinting at her high-profile relationship with Mendes. "You know it's the most insane out-of-control-feeling in the world," she added of being in love. "So naturally I had to write an album about it. … I hope it makes you feel something."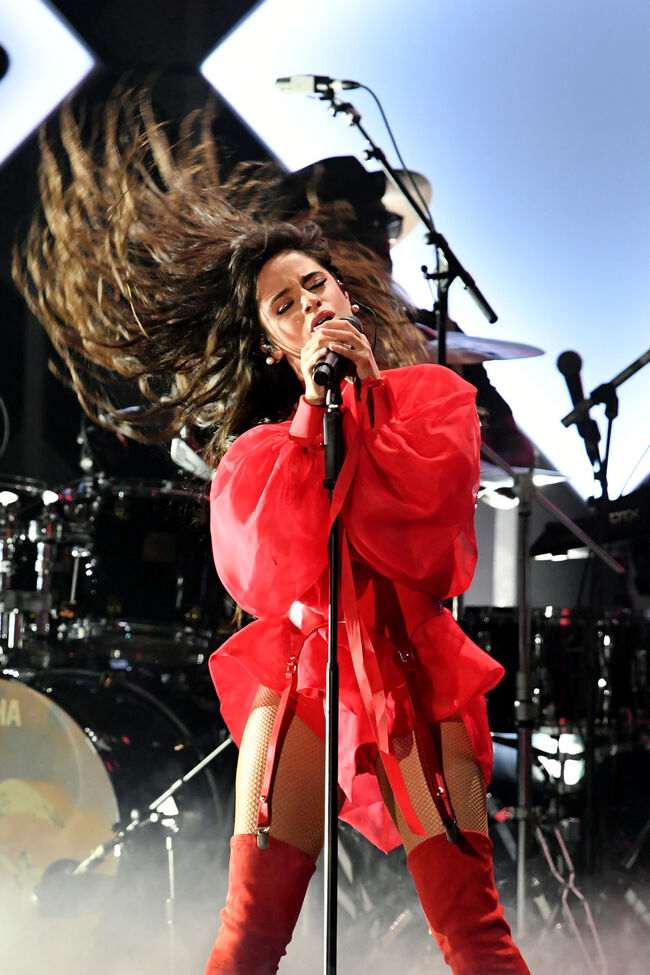 And feel something indeed! With tracks like "Living Proof" "Dream of You" and "First Man," Camila isn't shying away from her feelings.
"I think this year I've just learned a lot about myself," the former Fifth Harmony member shared with Ryan Seacrest hours before she took the stage on Friday. "And in this album, I just lived a lot. ... Exposing yourself to the world and to love and to relationships and new relationships, ironically, it just leads you back to yourself," she added. "And I think this album feels really exciting for me because I think that it's just so me."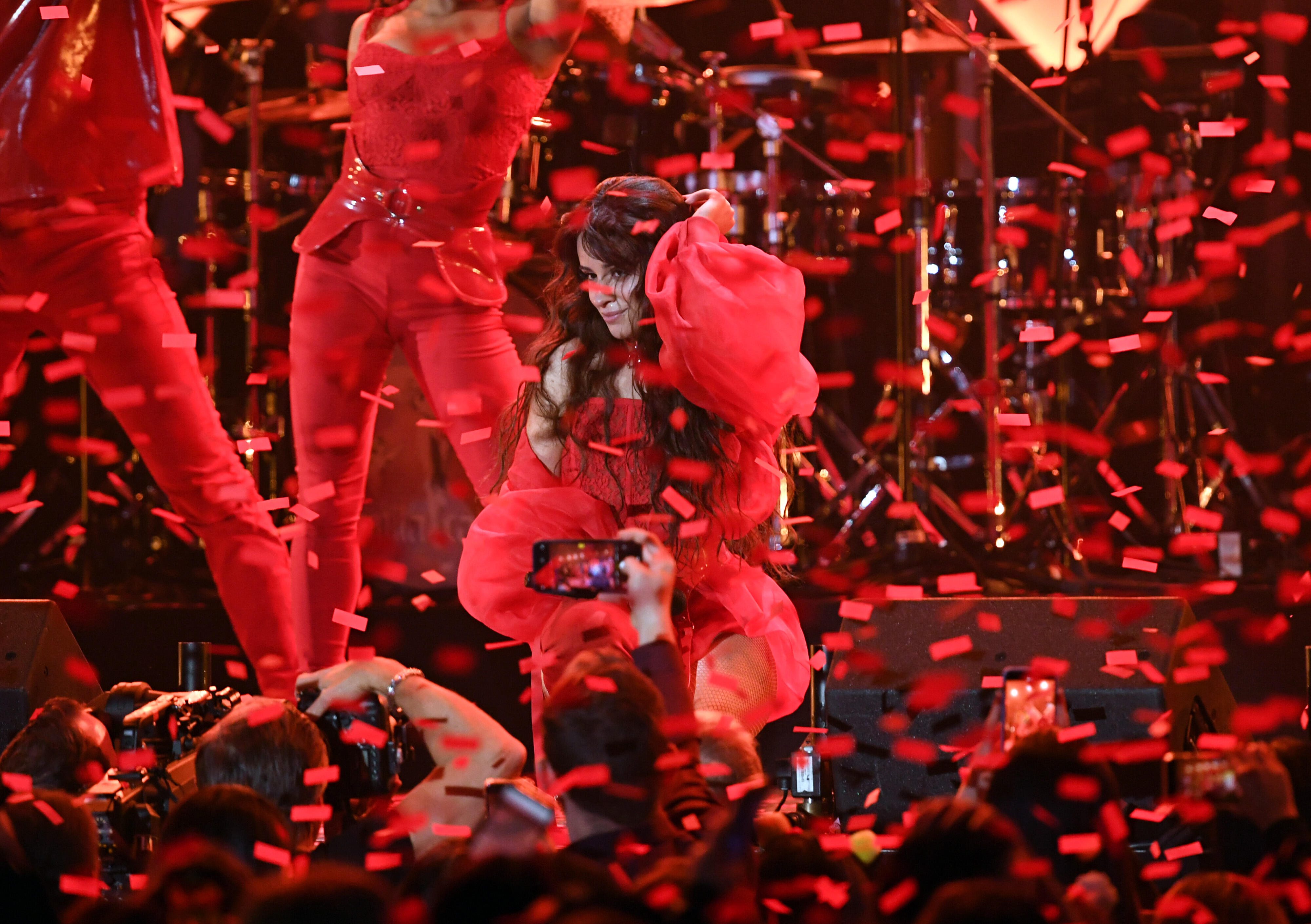 Relive more of Camila at KIIS FM's Jingle Ball below:

102.7 KIIS FM's Jingle Ball
See the best moments from 102.7 KIIS FM's Jingle Ball Presented by Capital One held on December 6, 2019 at The Forum!