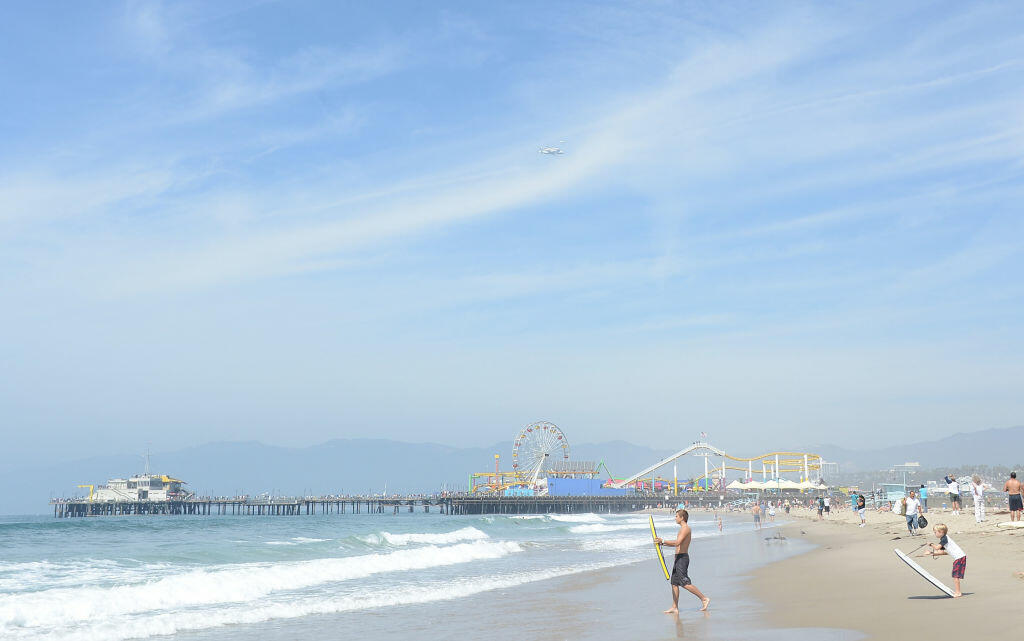 All beaches, piers, bike paths and beach access points in Los Angeles County have been ordered closed on Monday for the Fourth of July weekend.
The order takes effect on Friday and extends through July 6th.
Sheriff's deputies with the Malibu/Lost Hills Station Beach Team will be patrolling the beaches throughout the weekend and late into the evening to make sure people follow the order.
Under the order, it is now illegal to trespass at the affected locations and is punishable by law to include, but not limited to, a $1,000 fine.
The announcement was made Monday afternoon on the Lost Hill's Sheriff's Station Facebook page, but county officials would not immediately confirm the move.
Photo credit: Jason Merritt/Getty Images