iHeartRadio LA Celebrates #NationalRadioDay!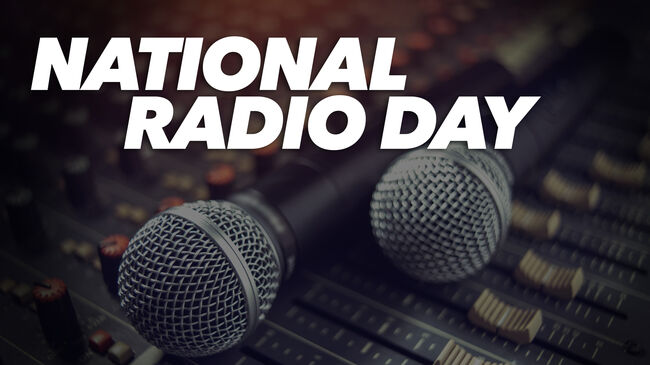 Happy #NationalRadioDay! Today's a day to celebrate everything you love about your favorite radio stations and personalities. The talent at iHeartRadio in Los Angeles is top notch - and everyone entered the industry in different ways!
1043MYfm's Valentine from Valentine In The Morning grew up listening and loving a local station that he enjoyed with his family. Through an internship, he got the opportunity to work at the station and experienced the full circle moment of announcing a snow day for his own school. He says that radio's been in his blood since being a little kid.
To me it's a magic that really comes alive when you can paint a picture on the air and bring people into that picture and connect with them on a daily basis. That's why I love doing what I do
Ellen K Morning Show's Ellen K was planning on being a veterinarian, but after giving a cow a medical exam in school - she decided to switch up her career path and look for something fun. Shortly after she found radio and now has her own morning show on KOST 103.5 FM!
ALT98.7 FM's Harms stumbled into radio after a friend recommended him for a job a local radio station in Washington state. He says of his friend approaching him:
She's like, 'hey you could probably have this job. Would you rather pass out stickers at your favorite concert or would you rather work at the front desk of your dorm. From there, college degree be damned. I stayed at radio stations until right now...if it doesn't work out I guess I could still go back to the dorm.
Big Boy from Real92.3 FM's Big Boy's Neighborhood does radio because of the fulfilling relationship he has with his listeners. He says that he works for the listeners and when they wake up and no longer want to pay attention, your career could be over.
I sound like a person that you could walk up to and say hello to while I'm on air. When I'm out I'm that same guy...I take every picture and we've been through so much together. People say 'oh I listen to you every morning' and I say 'yeah I talk to you every morning.' To my listeners on national radio day, I am here and your partner Big Boy loves you.
JoJo Wright's journey to voicing nights on KIIS FM started off with the police being called! When he was going into high school, the overnight jock at his radio station at was arrested for writing false checks. JoJo had initially signed up for a quick summer job, but found himself volunteering to do the show.
Listen to their journey below!

#iHeartSoCal
The Best of SoCal - food, activities, events and more!
Read more