iHeartRadio's So. Cal Fire Relief Effort Kicks Off Wednesday 12/13
In the wake of devastating fires across Southern California, iHeartMedia Los Angeles is pulling together to raise much needed funds to support organizations involved with the fire relief efforts.
This Wednesday, December 13th, four Westfield Mall locations will host live broadcasts from 7 radio stations including: 102.7 KIIS FM, REAL 92.3, ALT 98.7, 104.3 MYfm, KOST 103.5, KFI AM 640, and AM 570 LA Sports from 6AM-9PM
The Westfield mall locations of each station are:
Can't make it? Here are more ways to donate.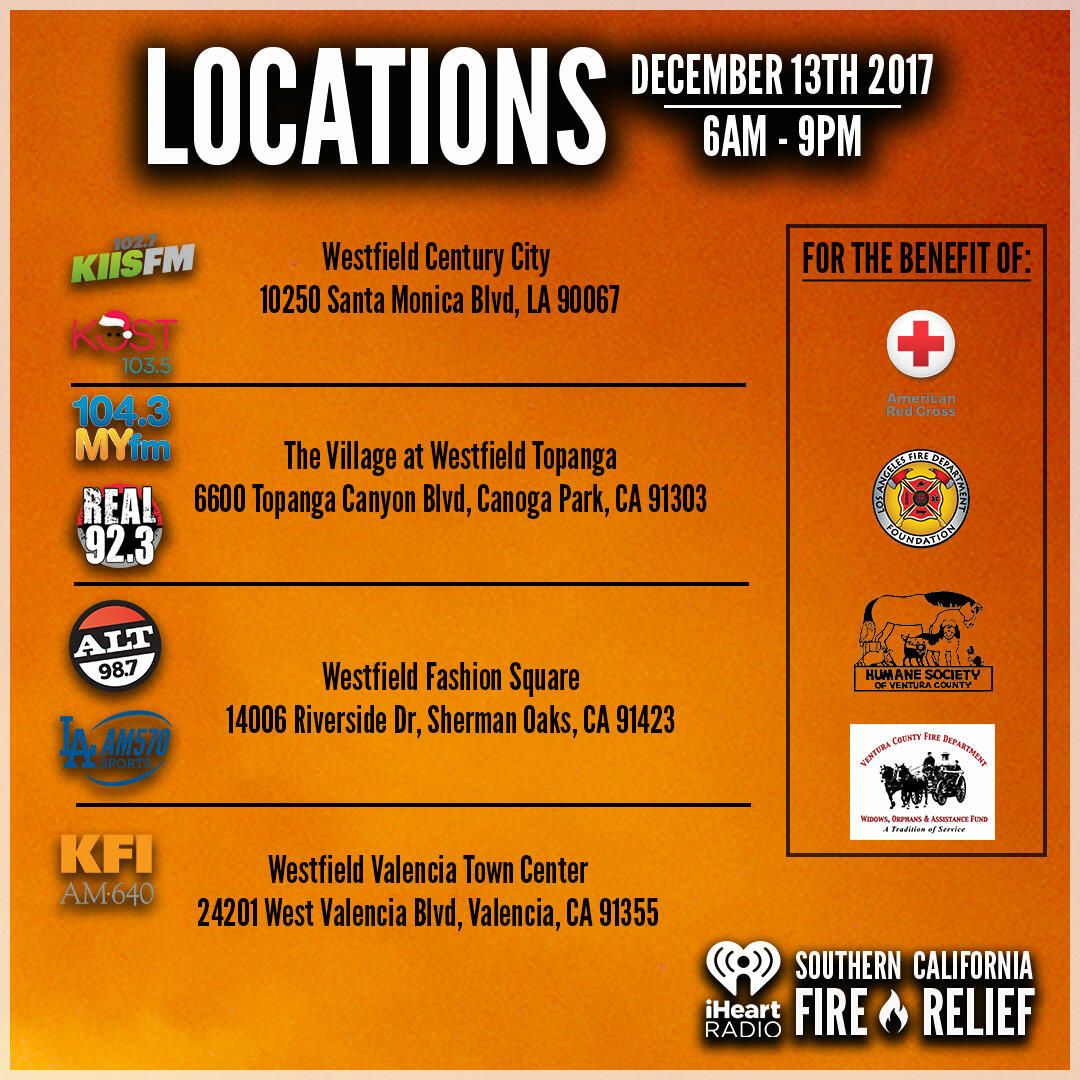 #iHeartSoCal
The Best of SoCal - food, activities, events and more!
Read more