Ariana Grande Posts An Instagram Video Of Mac Miller Along With A Caption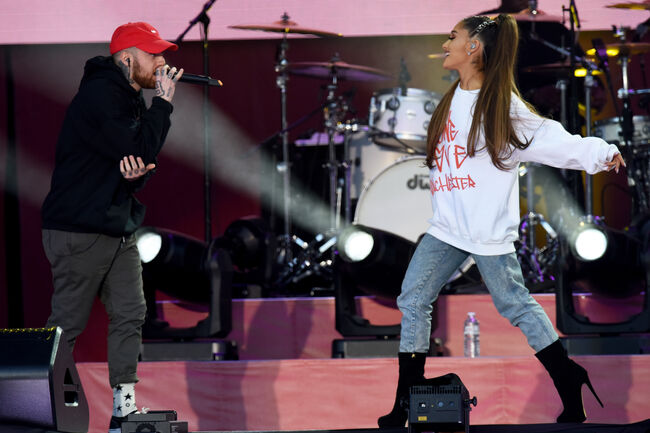 Last Friday, we lost one of the brightest stars in the music industry- Mac Miller.
He was truly an amazing talent and everyone who had ever come in contact with him, myself included, only had nice things to say about him.
On top of a career that was about become the biggest it had ever been, Mac also had dated Ariana Grande for a couple of years. The two broke up in May and although she is engaged to Pete Davidson now, I cannot comprehend what Ari is going through.
Over the weekend, she posted a picture of Mac with now caption, but a week later she posted a video with a caption that moved me to tears.
i adored you from the day i met you when i was nineteen and i always will. i can't believe you aren't here anymore. i really can't wrap my head around it. we talked about this. so many times. i'm so mad, i'm so sad i don't know what to do. you were my dearest friend. for so long. above anything else. i'm so sorry i couldn't fix or take your pain away. i really wanted to. the kindest, sweetest soul with demons he never deserved. i hope you're okay now. rest.
Praying for everyone who is feeling this loss.

Alex
Alex is an on air radio host on 102.7 KIIS FM from 10am-2pm. Los Angeles' Hit Music radio station
Read more