How You Can Support The Workers At The Trader Joe's In Silver Lake
A few weeks ago, a car chase lead to a shootout and hostage situation with the police at the Trader Joe's in Silver Lake. Although the suspect was eventually arrested, a police officer accidentally shot Melyda Corado, a beloved 27-year-old manager.
Today, that Trader Joe's reopens and it will be very bittersweet.
A statement was released on their website:
While we remain heartbroken over the tragic death of Melyda Corado and the trauma our Crew Members and customers have suffered, we recognize that moving forward is an important part of supporting the healing of this community. As we allowed those involved time to grieve and to begin to work through what they experienced, we took the opportunity to make some renovations to the Silver Lake Trader Joe's, which will reopen this Thursday, August 2nd at 8:00AM.
While we move forward, we will never forget. And we remain forever grateful for the incredible outpouring of support from customers and Crew Members across the country.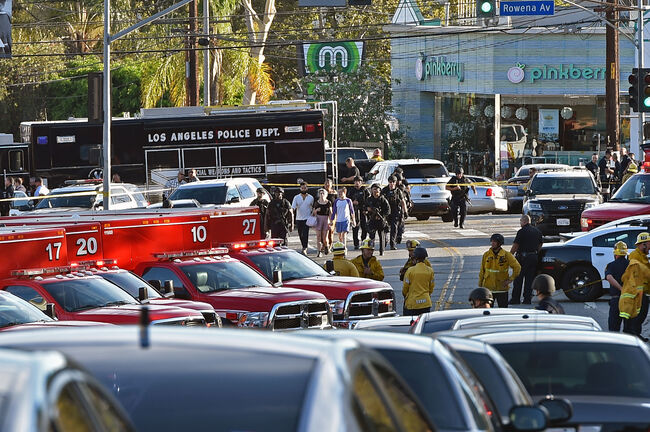 Leading up to the reopening, some words of wisdom went viral on Twitter and Facebook. It resonated with me and I think it's something we should put into practice if you plan on stopping by the grocery store.
Be kind today and always. ❤️️

Alex
Alex is an on air radio host on 102.7 KIIS FM from 10am-2pm. Los Angeles' Hit Music radio station
Read more