The California State University system says it will postpone 2020 commencement ceremonies and is transitioning to "virtual mode" to limit in-person operations.
The 23 campuses across California serves 482,000 students, and CSU says its "making the moves because the health and well-being of students and employees is its foremost priority."
A statement for CSU said:
As we address a new reality where groupings of people can potentially foster the spread of infection, we must collectively work to limit the gathering of students, faculty and staff as much as possible, while fulfilling our academic mission.
Many of the CSU campuses, including Cal State LA, Cal Poly Pomona and Cal State Northridge, had already transitioned to online classes through at least mid-April.
CSU officials said that all 23 campuses will transition all of its operations, including instruction into virtual mode and lower its campus populations of students and employees. All gatherings and events, including commencement ceremonies, will be postponed and likely rescheduled at a date later this year.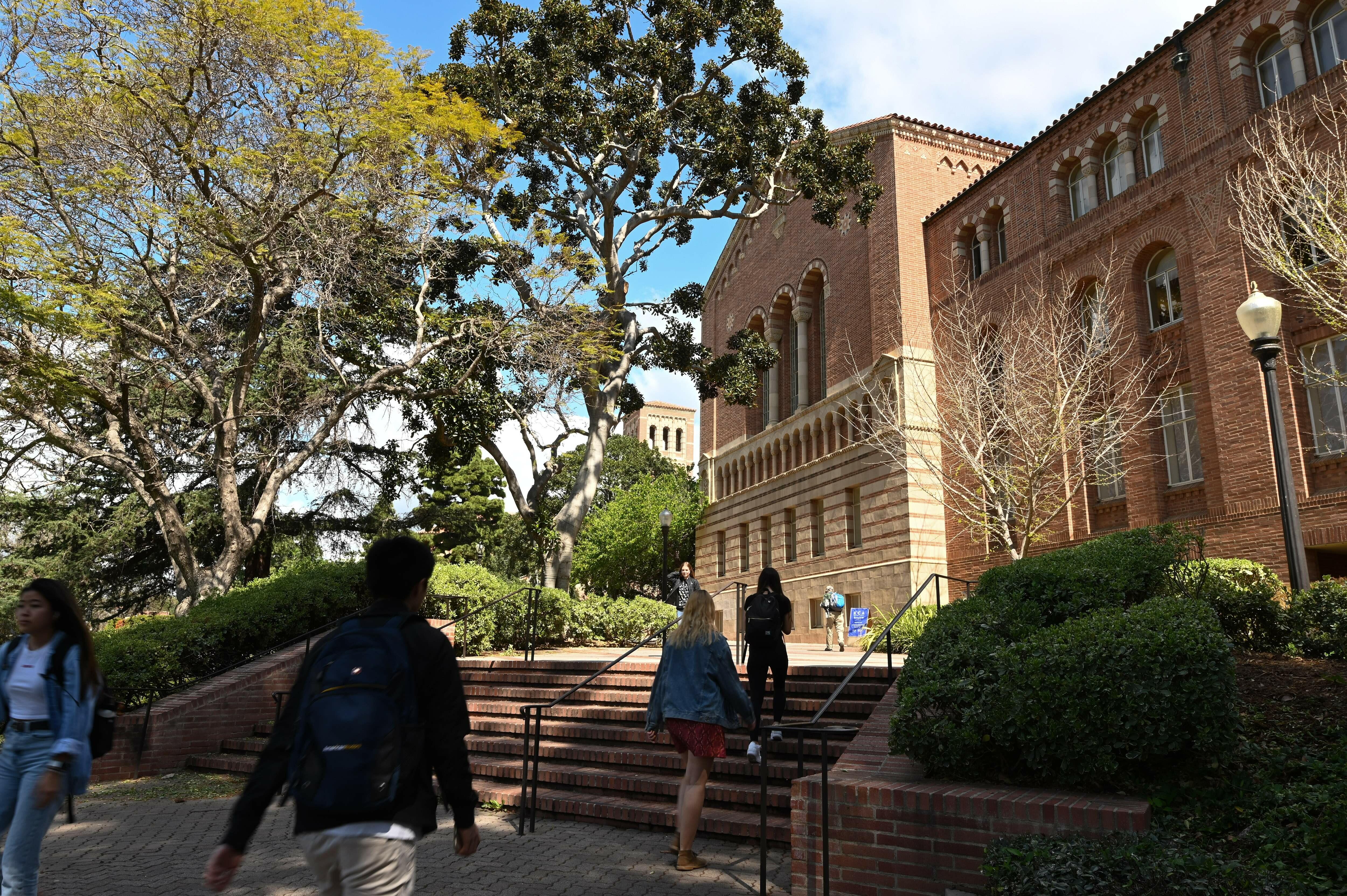 However, UCLA announced that they will not hold in-person commencement ceremonies for the Class of 2020 due to the coronavirus pandemic. Instead, the school will hold virtual events for the graduating class.
UCLA's Chancellor Gene Block said in a statement:
As we all work to limit the spread of COVID-19, it has become increasingly clear that we will not be able to gather in person for spring 2020 commencement ceremonies. So the college commencement, doctoral hooding ceremony and all campus graduation ceremonies will be adapted to be virtual events.
On June 12, 2020, the university will hold "an engaging virtual ceremony" with more details to be announced soon.
Photo credit: ROBYN BECK/AFP via Getty Images