The electric scooter company Lime is pulling its scooters off the streets of Los Angeles in response to the growing Coronavirus outbreak.
On Tuesday, the company announced they would be pausing Lime service to "help people stay put and stay safe."
"The COVID-19 virus is an unprecedented challenge facing cities and communities around the world. Like you, we are worried about the cities we love and call home, the people we serve, and our colleagues on the ground. Loving cities means protecting them too."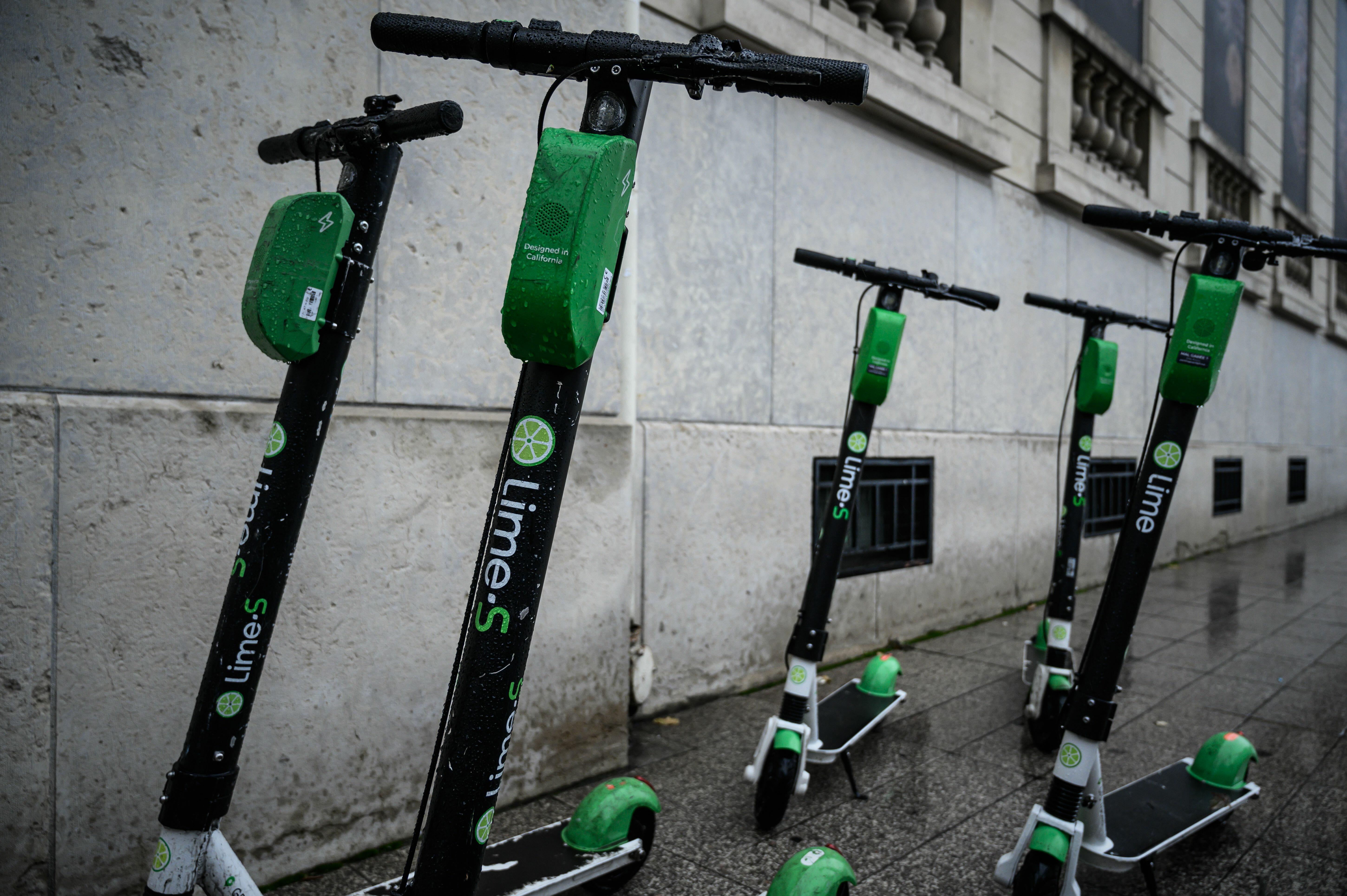 The company has currently suspended service across California, as well as in Washington state, Italy, Spain, and France.
The company said they would begin "winding down" and pause services in the following areas: Austria, Belgium, Bulgaria, Canada, Czech Republic, Denmark, Finland, France, Germany, Greece, Hungary, Israel, Italy, Norway, Poland, Portugal, Romania, Spain, Sweden, Switzerland, United Kingdom, and across the United States.
So far, Lime is the only dockless electric vehicle operator to stop it's services. Bird, Lyft and Jump previously said they've increased cleaning and disinfecting of their respective scooters and e-bikes. Employees who handle the dockless vehicles are wearing gloves as a precaution, according to statements from each company.
Photo credit: PHILIPPE LOPEZ/AFP via Getty Images