Demi Lovato Spotted On Date With 'Bachelorette' Star Mike Johnson: Report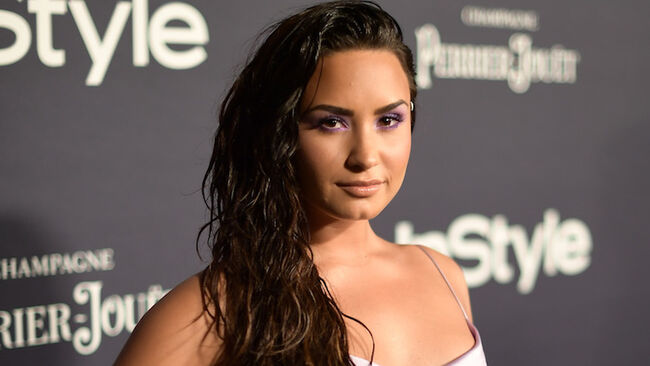 Demi Lovato is having a lot of fun getting to know The Bachelorette's Mike Johnson.
According to HollywoodLife, the 31-year-old bachelor, who caught Lovato's attention as she offered to "accept his rose" after Johnson was eliminatedduring the show's 15th season this year, has been treating the superstar to a number of intimate dates. Most recently, an insider tells the celebrity gossip outlet, the pair were reportedly sighted dining together in Beverly Hills.
"Demi Lovato and Mike Johnson from The Bachelorette were definitely on what looked like not a first date at LaScala in Beverly Hills on Friday, September 13. They looked happy. They were there about an hour and a half or two hours and sat by themselves," said the source, adding that, "Demi couldn't stop laughing and they came in through a back entrance."
In case you're not up to speed, the two linked up shortly after the "Tell Me You Love Me" star made her flirty proposal in July — and fans couldn't help but gush over their potential romance.When responding to her gesture in July, Johnson told HollywoodLife,"Hell yeah I would go on a date with Demi Lovato! She is freaking sexy as can be. I don't know her personality, so I'd have to get to know her, but I would entertain a conversation."
Earlier this week, Johnson also made Lovatics swoon when he praised the "Sorry Not Sorry" artist for sharing a unedited bikini photo of herself with a message of body positivity. "Look at me like that again," he commented with a smirking emoji, adding "Love yaself."