Chance The Rapper Treats Studio Team To 'Baked Goods' While Recording Music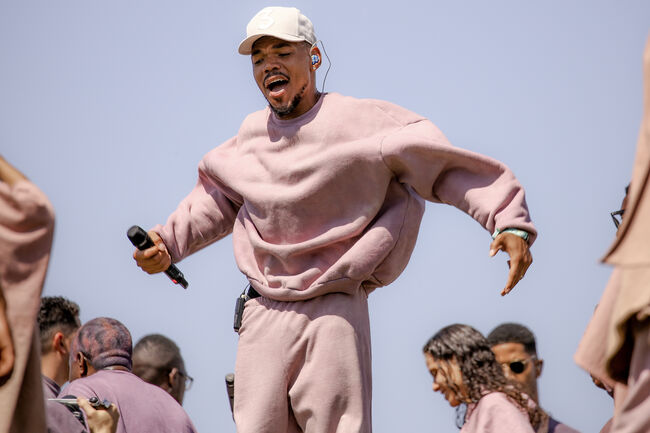 Who knew that baked goods got Chance The Rapper hyped up in the recording booth? In alignment with the release of his new album "The Big Day," Postmates revealed the "No Problem" artist's favorite orders when producing music, playing video games and more. The delivery company - quite literally - pulled out the receipts.
No one likes to rap on an empty stomach - Chance The Rapper included. He shared that a spread of baked goods including "specifically fresh croissants, coffee, and cake to share with everyone" is on his studio session menu. Other Postmates food faves include Chicago's Portillo's Hot Dogs, Shake Shack, and McDonalds. See his Big Mac instructions below!
*Please read carefully* Big Mac Meal with cheese only, as well as lettuce and extra cheese, (should be two slices of American cheese and only cheese and lettuce). Large Fries and a Sprite for the drink, thanks!
Fun fact - Chance's first order ever was a meal: "Chicken wings with lemon pepper and hot sauce and a side of mild sauce from Harold's Chicken Shack."
When the "Coloring Book" rapper's not recording his next GRAMMYs award winning album, you can catch him spending time by the pool or firing up his Playstation 4 for some competitive fun. One past pool day order even included some SPF 30+ sunscreen and black shorts from Macy's. A few video game titles he sent out delivery requests for were Super Mario Odyssey, Call of Duty World War 2, NBA 2K, Madden 2018, and UFC 2.
In total, Chance The Rapper has spent over $30,000 on 632 Postmates orders over the past 5 years. Catch up on more of his favorite items to get delivered here.
Photo: Getty Images