Beyonce and Kelly Rowland Reach Out To Michelle Williams During Rehab Stay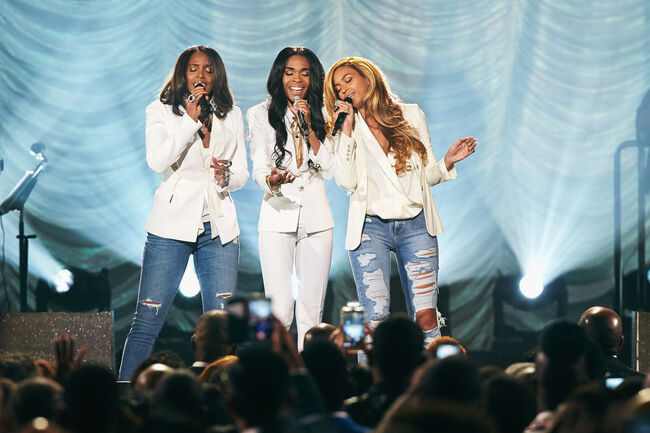 When Michelle Williams was reportedly admitting herself into a mental health facility to address her battle with depression, fellow Destinys Child group-mates Beyonce and Kelly Rowland didn't hesitate to reach out.
Sources close to the entertainers revealed to TMZ that both Beyonce and Kelly were incredibly sad and upset after learning Michelle had been struggling. The source claimed that both women 'offered many words of encouragement' while expressing their love for her and let Michelle know if she needed anything 'they were here to help.'
On July 17th of this year Michelle made the public announcement that she's turning to a team of healthcare professionals to seek help in dealing with her depression. On a Twitter post she revealed:
"For years I have dedicated myself to increasing awareness of mental health and empowering people to recognize when it's time to seek help, support and guidance from those that love and care for your wellbeing. I recently listened to the same advice I have given thousands around the world and sought help from a great team of healthcare professionals. Today I proudly, happily and healthily stand here as someone who will continue to always lead by example as I tirelessly advocate for the betterment of those in need. If you change your mind, you can change your life."
The 'Say Yes' singer announced an update to her rehab stay on Friday July 20th assuring fans and followers that she's "better." She posted a text graphic on her Twitter timeline that said "I feel the [love]! I just wanted to let you guys know I'm better" with her caption stating an uplifting "Progress not Perfection!"
Williams provided fans another update the following Friday July 27th with a tweet stating "Restore Renew Reset...My journey!"
Photo: Getty Images