The British Royal Family Will Celebrate Their First Gay Wedding!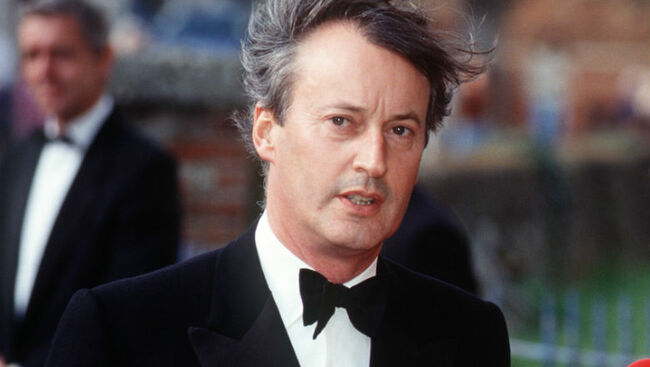 The British Royal Family is really putting societal progress on the fast track! It has been announced that the Royals will celebrate the union of Lord Ivar Mountbatten and his partner James Coyle this summer.
Lord Ivar Mountbatten, third cousin to Queen Elizabeth II and great-great-great grandson to Queen Victoria is the first openly bisexual member of the Royal Family. He very publicly revealed his LGBT status in 2016 while at the same time introducing his boyfriend James Coyle - an airline cabin director.
The date has not been made public, but it will occur during 2018's summer months at Lord Mountbatten's private Bridewell Park country estate. It is being reported that he has the full support of his extended family, most notably his good friend and cousin Prince Edward.
The ceremony and procession will not be as large as that of relatives Prince Harry and Meghan Markle. Lord Mountbatten and James Coyle's actual union will be closed off for close family members and friends. The following reception will be attended by about 120 additional people. No word on if the Queen or anyone from the palace will be in attendance.
Photo: Getty Images
According to The Daily Mail, Lord Mountbatten and Coyle met while they were independently visiting the Swiss ski resort Verbier. The Lord's ex-wife Penny will be involved in the ceremony as will his three daughters - Ella, 22, Alix, 20, and Luli 15. Penny was married to the Lord for 16 years and is fully supportive of him taking the next step in his relationship with James Coyle.
Even though the couple divorced about 8 years ago, Penny will give her former husband away during the controversial ceremony - an idea formulated by their children. She also revealed to The Daily Mail that she is assisting in planning arrangements for the event.
On the topic of Lord Ivar Mountbatten coming out of the closet, Penny reveals:
'Ivar is so much more relaxed these days. He's so much kinder. He's become a great cook. I now call him Fanny Cradock. He probably wasn't even aware that by keeping his sexuality a secret it was really quite tormenting him. Now it's 'out' he's a completely different person. Everybody says they've never seen him happier.'
News of Lord Mountbatten starting a relationship with a man didn't come to Penny as a complete shock, as he had revealed to her his bisexuality before he proposed. She then decided his same-sex attractions did not affect her desire for marriage because she was in love with him.