5 Things That Make California Great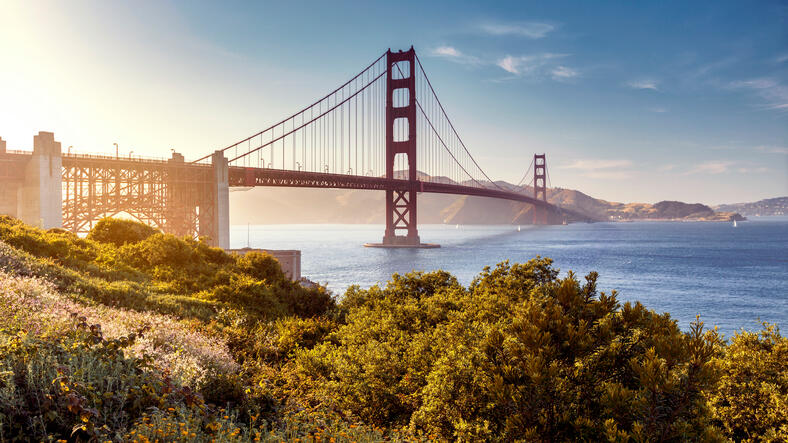 (Photo: Getty Images)

It's National California Day and what better way to celebrate than to share all the things we love about our great state! There's a million reasons why CA is so wonderful but we narrowed it down to just 5 (trust us, it was tough!).
1. The Weather is Perfect!
When it comes to weather, California has it all. For some snow, head over to Julian or Big Bear. Are sunshine and waves more of what you're after? San Diego has that year-round. If you are the type of person who enjoys something in between, a drive to San Francisco will satisfy that. Just a bit further north, the beautiful Redwoods of Muir Woods.
2. Are You Amused?
Not only is California the state with the most amusement parks in the country, we also have the most well known parks. Disneyland, Universal Studios and Knott's Berry Farm just to name a few here in Southern California alone. It is hard to find an adult who grew up in California that doesn't have a childhood memory from one of these amazing parks.
3. California Everything
Omelette, Burger, Cobb salad, egg rolls, burrito, sushi. Of course, all these foods are great on their own but add "California" to the front of their name and the delicious factor goes up at least 12 notches.
4. Star Power
Of course, the most notable aspect of California is the celebrity to civilian ratio. Walk around Hollywood long enough and you are bound to find someone who is at least YouTube famous.
5. We're a melting pot
People from all over the world call California their home. Visit any major city in the state and you'll see influences from all over the world when it comes to cultural events, food, neighborhoods. We wouldn't have it any other way!