Another School Shooting Was Planned This Week
The day before Wednesday's South Florida school shooting, a grandmother foiled her grandson's plan to shoot and bomb ACES High School in Everett, Washington.
The grandmother was looking through her 18-year-old grandson's journal on Tuesday, February 13 when she found the disturbing and horrifying plan that he may have executed as soon as the next day. She immediately called 911 and reported her findings.
According to court documents and USA Today, he wrote in his journal, "I need to make this shooting/bombing infamous. I need to get the biggest fatality number I possible can."
Joshua Alexander O'Connor had an AK-47 hidden in his guitar case and inert grenades ready in his room.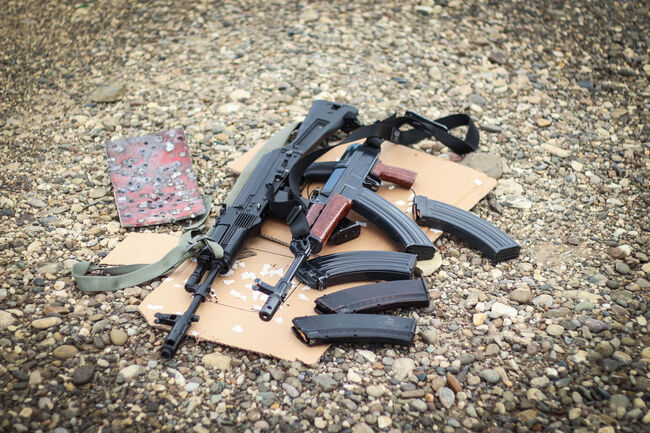 According to Fox News, another excerpt of the journal read, "I'm preparing myself for the school shooting. I can't wait. My aim has gotten much more accurate... I can't wait to walk into that class and blow all those f_____ away."
Mukilteo School District spokesman Andy Muntz said, "It really speaks to the importance of if you see something or hear something to notify the authorities. That's what she did. It could well have saved many, many lives including her grandson's life."
The suspect went to court on Wednesday and is being held on $5 million bail. O'Connor's name was only recently released because he had not yet been formally charged, but his photo was shown to the school.
His friends were taken off guard by the accusations against him. An ACES student named Olivia Fox said, "There was lot of shock around the school when they released a picture of who it was. Me and a couple of his other good friends are shaken up, because we know how good of a kid he is."
According to detectives, the 18-year-old had simply flipped a coin to decide whether he would target ACES High School or the previous high school that he had attended, Kamiak High in Mukilteo, Washington. It landed on ACES, and O'Connor's target had been chosen.
We're so glad that his grandmother stepped in and alerted the police.