It's National Fried Chicken Day!
Los Angeles is a mecca for all foods, but it has a unique twist on fried chicken. From Popeyes Louisiana Kitchen to Los Angeles delicacy Roscoe's House of Chicken and Waffles, you can celebrate National Fried Chicken Day any way you want. Here's a look at the deals and tasty meals you can snatch on this national holiday.
Chick-fil-A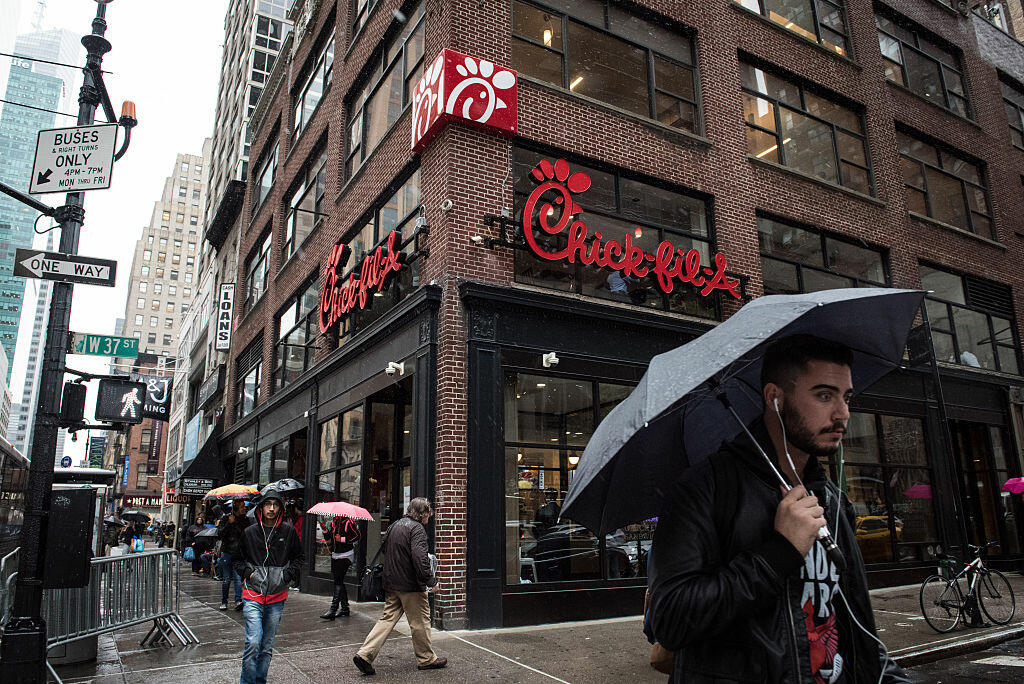 (Photo by Andrew Renneisen/Getty Images)
While the chicken sandwich establishment isn't offering any major deals on July 6th, they're prepping for their biggest event of the year: Cow Appreciation Day. On Tuesday, July 11, Chick-fil-A will be celebrating its 13th annual costume party where customers can dress up as cows and get a free entree. For a better idea of how to create your cow costume or a look at the entrees that will be given out for free, click here for more information.
Church's Chicken
Church's Chicken has declared that it will celebrate the national holiday, but hasn't given any details about what deals or freebies it'll be giving to customers. However, if you enter your zip code here, you'll get a list of coupons and deals available at stores near you.
Popeyes Louisiana Kitchen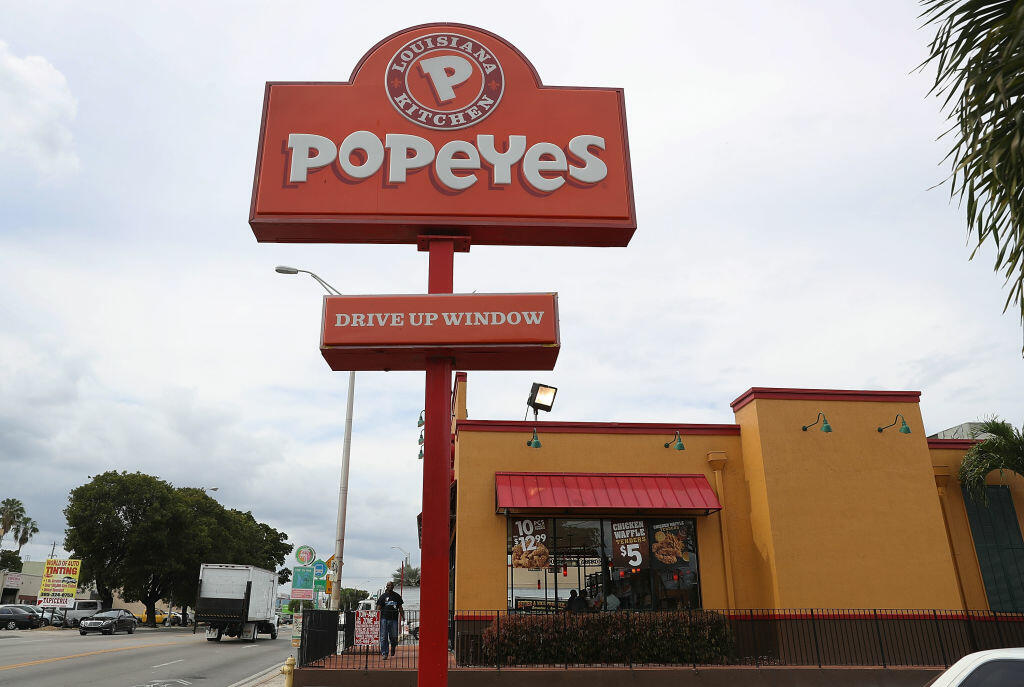 (Photo by Joe Raedle/Getty Images)
If you're craving Cajun, Popeyes has your back. The chain is constantly dishing out coupons and promotions for its customers, so click here to enter your zip code and check out what your nearest store is offering.
Kentucky Fried Chicken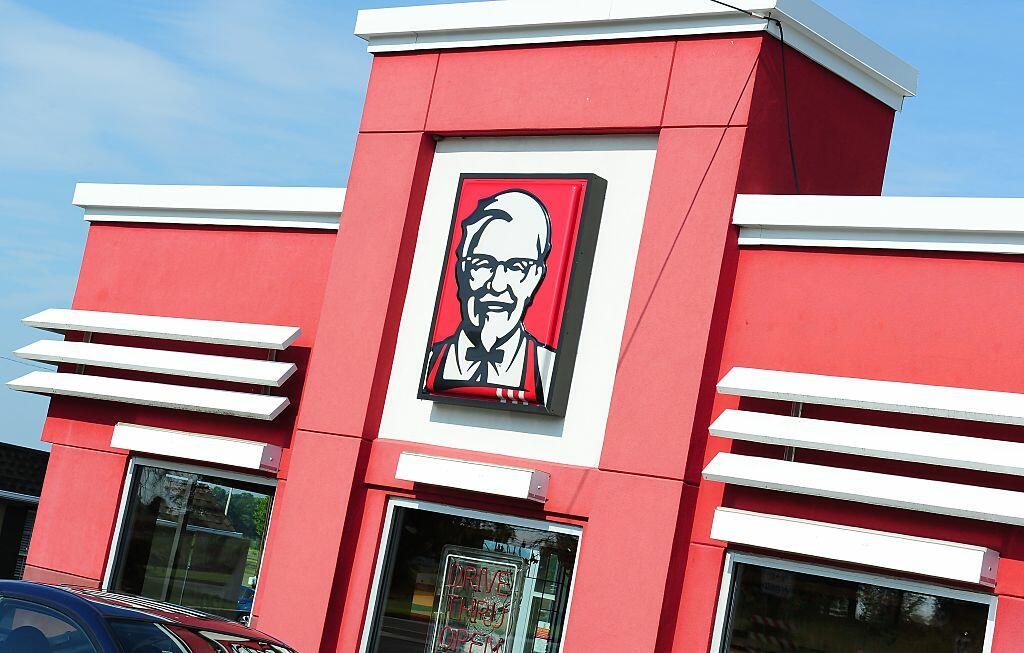 (KAREN BLEIER/AFP/Getty Images)
America's most recognized fried chicken brand is promoting its $5 Fill Up which includes mashed potatoes, a biscuit, a cookie, and a drink paired with any chicken product you can think of. Here's a detailed look at its Fill Up combos.
Pizza Hut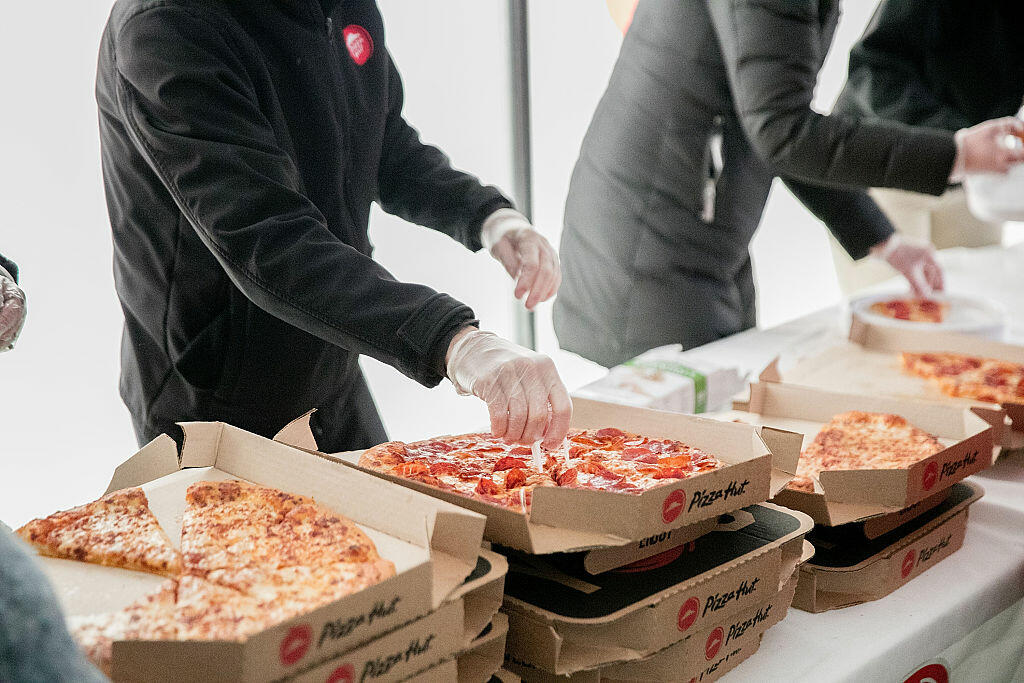 (Photo by Jeff Schear/Getty Images for Pizza Hut)
Pizza Hut has a long list of deals to snatch up this summer. If you happen to get hungry for wings in the middle of the week, they have a Wing Wednesday deal with traditional wings going for 80 cents a piece, and bone-out wings for 60 cents a piece.
While deals and freebies are great, sometimes the best way to celebrate National Fried Chicken Day is to simply take yourself out. Here's a few of the best fried chickens places in Los Angeles that you must try once.
Roscoe's House of Chicken and Waffles
Roscoe's is a Southern California classic. From its diner vibes to its celebrity fans, Roscoe's attracts the masses wherever it goes. While the restaurant's parent company declared bankruptcy in 2016, the customers keep the chain alive.
Gus's World Famous Fried Chicken
Straight from Memphis, Tennessee, Gus's was a Southern icon before landing in Burbank and Mid City. Gus's chicken packs the heat and serves it with fried green tomatoes, pecan pie, and more to create the perfect fried chicken experience.
KyoChon
Korean fried chicken has been making a huge splash in Southern California recently. For a taste of how to properly enjoy soy garlic wings, look no further than KyoChon. This Koreatown staple plays Korean music videos and soap operas on the walls, which submerges you right in the culture and makes this a great place to bring friends and family.
If you love chicken and want to celebrate it even more, National Chicken Wing Day is coming on July 29. Buffalo Wild Wings and Wingstop are bound to have amazing deals for the occasion in a few weeks so keep an eye out!