The 5 Best Diva Moments of North West
North West is turning four, which means she's one year closer to having her own reality show. The first daughter of Kim Kardashian and Kanye West was Twitter famous before she was even born, and her entrance into the world has lived up to expectations. From screaming "No pictures!" outside of the Museum of Ice Cream to throwing side eye with best friend Penelope Disick all around Los Angeles, here's the five greatest diva moments of Princess North West.
Crying front row at New York Fashion Week 2015
North West was not having it at the Alexander Wang show during New York Fashion Week in 2015. The 20-month-old tot was styled to the nine's, but she didn't have the greatest appreciation for front row seats next to her parents. She also caused a small scene at Kanye West's Adidas show when she threw a tantrum next to Beyoncé and Vogue's Anna Wintour.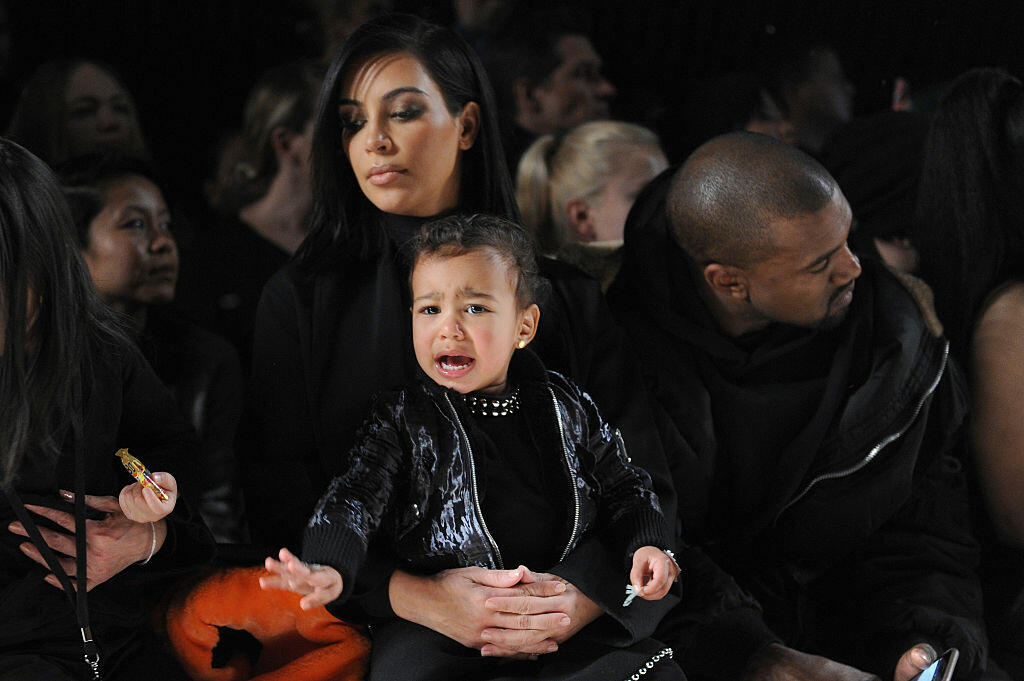 Screaming "No Pictures!" at the Museum of Ice Cream
The Kardashians are not immune to Instagram fads, as seen in Kim and Kourtney's family outing to the Museum of Ice Cream in Los Angeles this past May. In this video posted on Twitter, North is seen yelling "No pictures!" to paparazzi swarming the family as they enter the museum. Kim tries to laugh it off, playing the "kids will be kids" card, but it seems that North has a history of lashing out at photographers - even her mom. In this video from Kim's Instagram, Northie is seen telling her mom "No pictures!" which has apparently become a habit of the 4-year-old.
Easter Sunday shutout
The Kardashians go all out for Easter Sunday and 2017 was no exception. In this hilarious Instagram, North West is seen trying to escape her mother's embrace while posing for a photo. Kim posted a series of Easter photos from the family affair, which included cute pics with Saint and Kanye West, but North didn't seem to enjoy the spotlight that day.
Time out turned spa day
In a May 9 post, Kim told the story of how her daughter took advantage of her time out situation: by making her own spa. Seen "chilling out," North was found having a relaxing spa day on the bathroom floor, which just makes her a child genius.
North gets her own KIMOJI
After North was photographed having this intense conversation with Penelope, she finally became a KIMOJI. Joining dad Kanye and aunt Kylie Jenner, North cemented her legacy as an internet meme queen, giving us another reason to love the four-year-old.
Happy birthday, North! After four years of side eye, custom designer clothes, and adorable Snapchats, we can't wait to see what you'll bring us this year!