Shakira 'Empire' Video!! I mean.. come on! STUNNING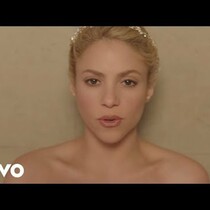 Posted March 25th, 2014 @ 7:22am
I was lucky enough to get to see Shakira do this live last night... and I'm not kidding it was AMAZING!
And this video is nothing short of amazing itself!!
The fact that she's going to be at this year's Wango Tango makes me that much more excited for May 10th!
WATCH SHAKIRA'S VIDEO FOR EMPIRE BELOW: