JLO 'I Luh Ya Papi' Music Video!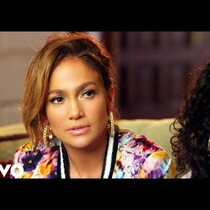 Posted March 19th, 2014 @ 1:24pm
Our girl JLO is going to perform this song on American Idol Thursday night... and I can't wait!
I'm not gonna lie... this song seriously gets stuck in my head!
I find myself singing it to people all day long!!
To hold us over for now.. watch the music video below: