Captain America 2 Official Trailer!!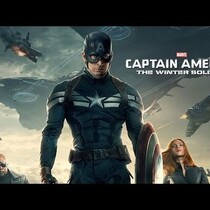 Posted March 10th, 2014 @ 10:13am
Captain America 2 hits theaters on April 4th, but if you live in LA or OC, KIIS is giving YOU a 4-pack of passes to see an advance screening at Downtown Disney on March 29th! Plus you'll be able to spend the DAY at Disneyland Park!!
After 1pm today (Tuesday, March 11th)- we're going to be playing Rihanna and Calvin Harris's, "We Found Love", so when you hear that song be caller 102 for a chance to win!!